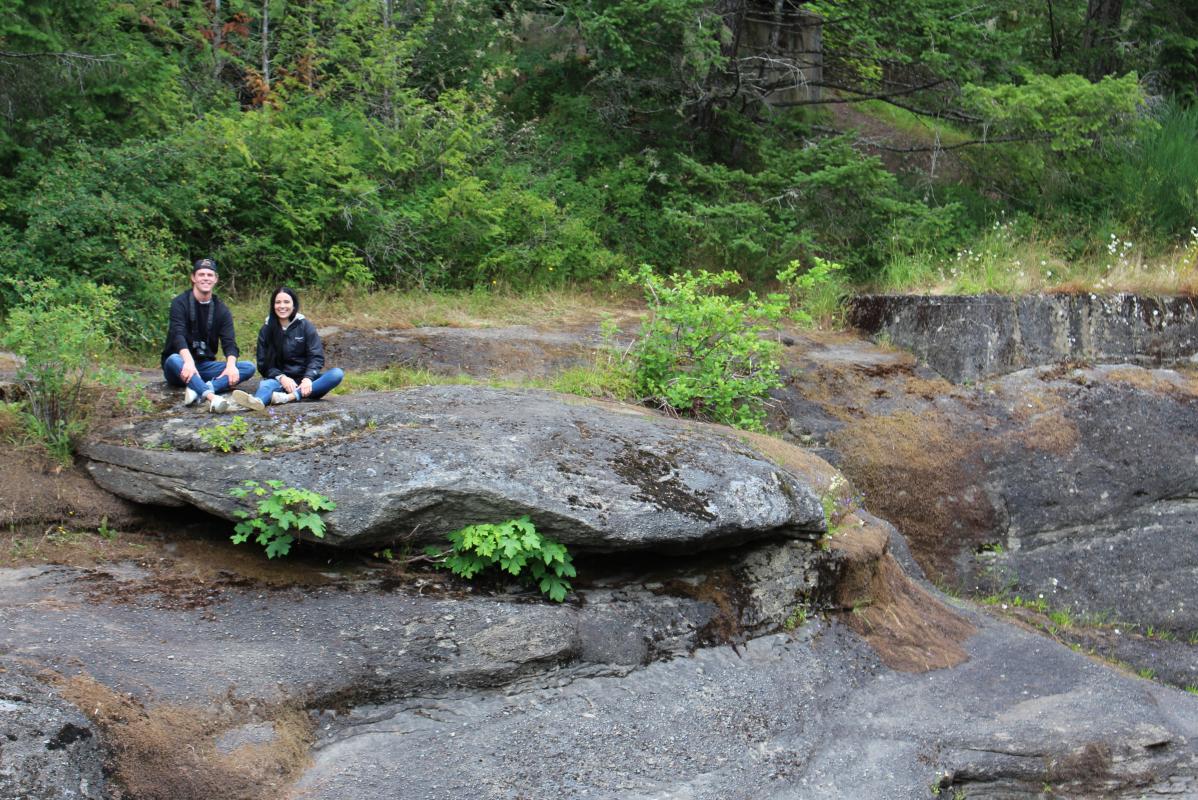 On Wednesday, July 8th, Pierce and I went out for an adventure in the MABR with Courtney and Mandy. We took this day as a great opportunity to explore some of the MABR's 10 Amazing Places including Parksville Community Park, Rathtrevor Beach, and Top Bridge. 
Pierce and I are part of the team working on The View from 2117 project with the Canadian Mountain Network, and are creating a Vital Signs report for the MABR as a part of this project. As a segment of our research, we thought that going out into the MABR to take some pictures would add value to our work and experience in the field. 
Our day began at the Parksville Community Park, where we walked the boardwalk with Courtney and Mandy, and took some pictures on the beach. Since we are currently in the middle of a pandemic, we were quite shocked by how busy the park was. We walked around for a short time on the beach, and checked out the food trucks before we went to our next destination. Our second stop was at Rathtrevor Beach. Here we found the Amazing Places geocache, walked through the campsite, and relaxed in Courtney's hammock on the beach. The wildlife was most impressive at this location as we were lucky enough to see some eagles and the cutest black bunnies. Our final stop of the day was at Top Bridge, which is a suspension bridge over Englishmen River. We walked across the bridge and took some pictures of the river and the surrounding scenery. We saw that visitors were utilizing the river for tubing and fishing. Fun! 
Pierce, Courtney, Mandy, and I were able to capture some great photos throughout the day while also enjoying what the MABR has to offer. The photos will add value to Pierce and I's project and other work that we complete for the Canadian Mountain Network including posters and webpage media. 
For more information about the project The View from 2117, check out our webpage.