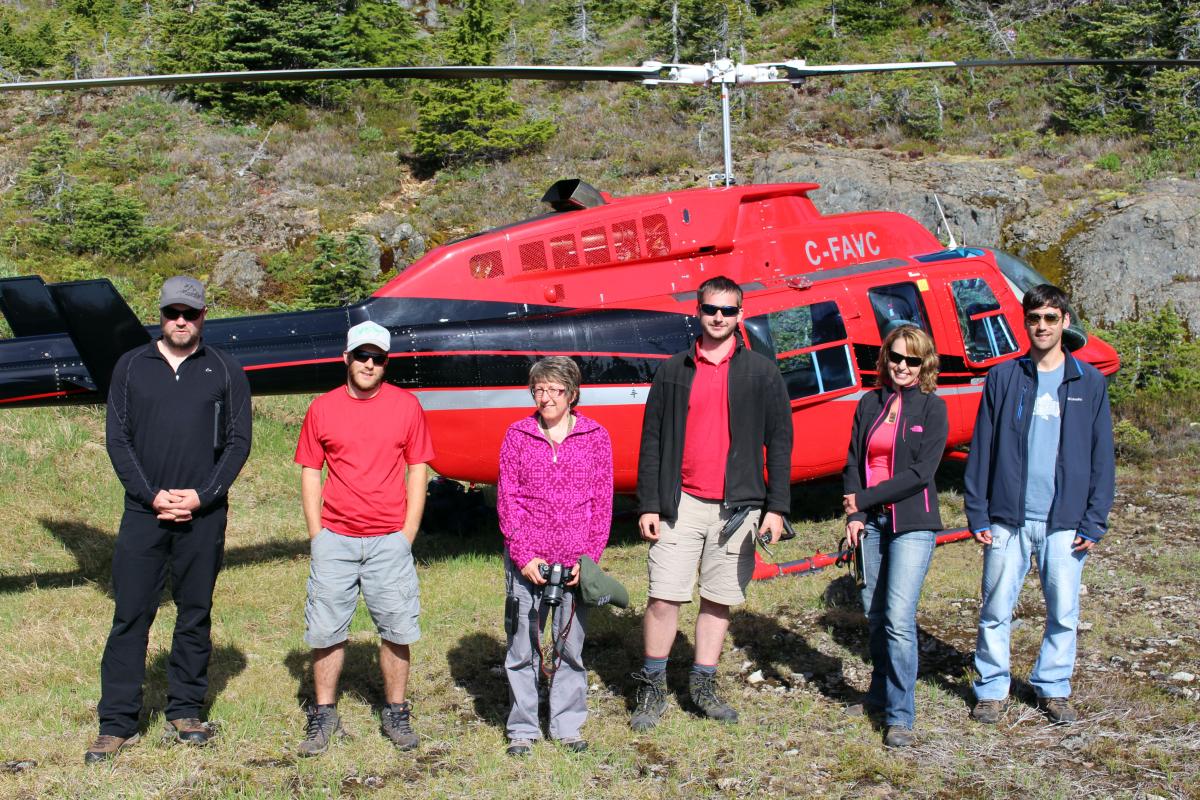 On Friday morning Mike and I joined Greg (Ministry of Environments), Bill (Ministry of Forests, Lands and Natural Resource Operations), Morgan (Island Timberlands), and Wendy (Regional District of Nanaimo) on a reconnaissance trip up Mount Arrowsmith to determine a location for a weather station. The weather station will likely be installed just shy of 1500 meters elevation on Mount Arrowsmith, above Arrowsmith Lake in August of 2015.
The trip up was amazing, we flew Sunwest Helicopters Ltd. out of the Qualicum Beach Airport. We couldnt have asked for better weather, or a smoother flight for the few first timers on board. The flight was about 10 minutes each way with some time circling the ridges on the way in looking for a suitable location to explore and to land. 
The mosquitoes were out in full force, so we tried to keep on the move most of the time. The wildflowers were just starting to bloom, we saw Nootka lupin, pink mountain heather, and crowberry. 
We had an excellent time on the trip, and the company was incredible. We cannot wait to get started on the installation of the new weather station and snow pillow to monitor snowpack and climate on Mount Arrowsmith!
Adventure tips:
Sunwest Helicopter Ltd. Owner/Operator Brian Sallows was a great guide and pilot. He can be reached at 250-752-0707 or at sunwestbrian@shawcable.com

If you're hiking up Mount Arrowsmith or going for a helicopter Adventure bring your bug spray, long sleeved shirt and pants!!

Dont forget your camera (the views are breath-taking)