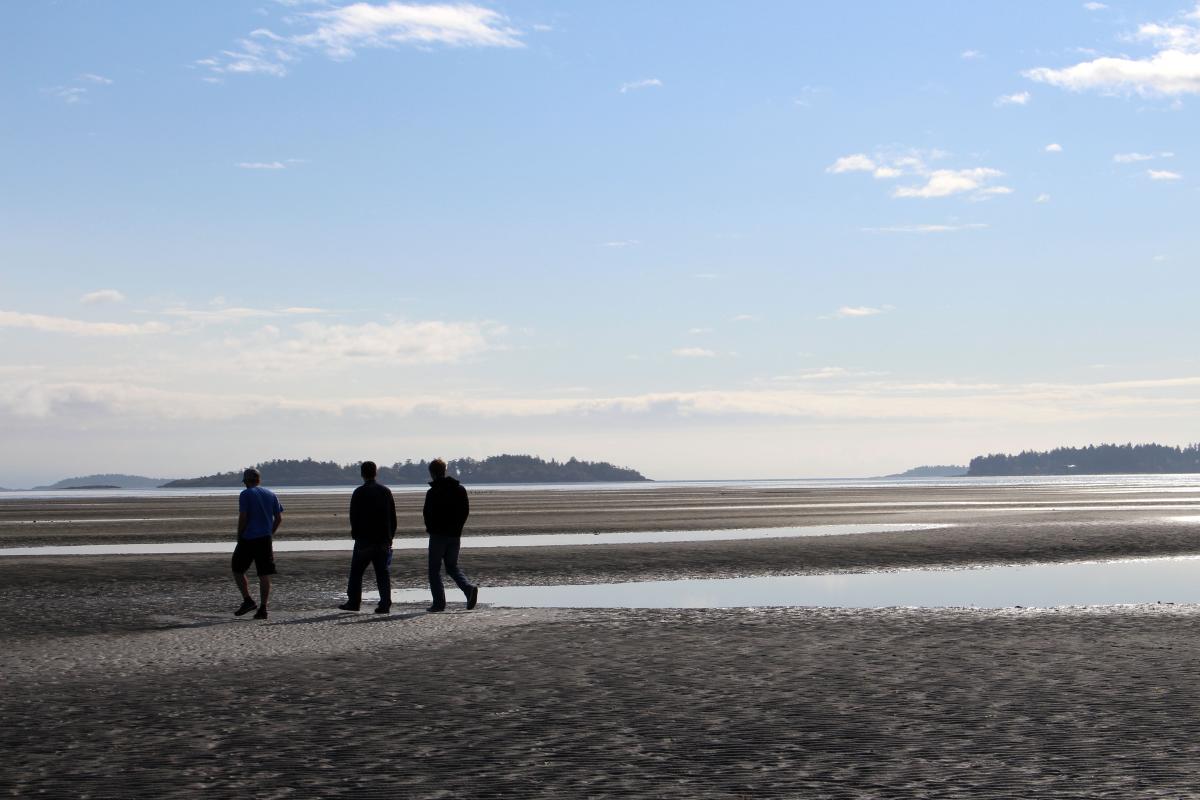 On Friday morning Graham, Sarah, Robbie and I journeyed to the Parksville-Qualicum area to experience some of the popular natural attractions of the region. Our first stop was Rathtrevor Beach where we spotted a variety of wildlife including brant geese, bald eagles, and shore crab. The spectacular weather offered a breathtaking view of Mount Arrowsmith located west of the park.
Our next destination was Hamilton Marsh, located in the community of Coombs. We traveled along the well maintained trail to the edge of the marsh. Sarah spotted an array of wildlife along the trail including a banana slug slowly slithering on the edge of the forest. Birds were also plentiful at the marsh with Canadian geese and red-winged blackbirds.
The last stop of the day was Little Qualicum Falls Provincial Park where we hiked around the many trails in the park. We traveled to the top of the falls and made our way to the base while taking in the beauty of the forest along the way. Western red cedar, Douglas-fir, and western hemlock lined the trail. Oak fern and maidenhair fern clung to the cool face of the falls. The falls themselves were spectacular, with fine mist being sprayed in all directions. We concluded the day with a leisurely drive through the biosphere back to Nanaimo. After visiting these natural areas we felt more in touch with the ecosystems, wildlife, and recreational opportunities of the Mount Arrowsmith Biosphere Region.
Adventure tips:
Rathtrevor Beach is an excellent site for birding especially in the spring when black brant return to the region. Bring a camera to document this magnificent natural phenomenon.

To get to Hamilton Marsh take the Island Highway until Exit 60 (Port Alberni turn-off). Turn right on to Hilliers Road. There is a small parking lot on the left hand side of the road. The well maintained trail heads to the marsh from here.

Bring binoculars to view the red-winged blackbirds found in Hamilton Marsh