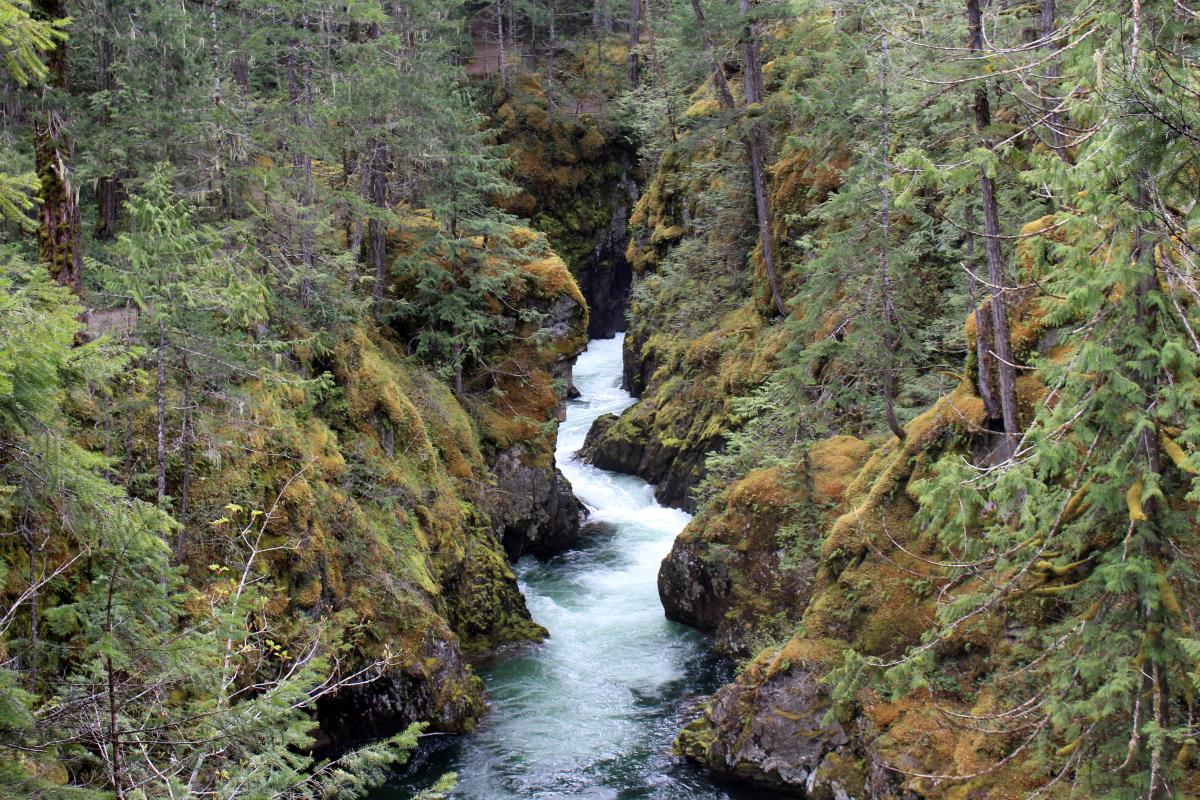 On Tuesday, May 2 the newest MABRRI research assistants went on a tour of the MABR to get acquainted with where we will be working all summer. During this day trip we went to Little Qualicum Falls, a provincial park designated as a UNESCO Amazing Place. For many of us, this was our first time at the falls. The tall mossy cliffs and gorgeous waterfall made us understand why Little Qualicum Falls was chosen as one of MABR's 10 Amazing Places. If you're thinking about a quick hike, this location has lots of parking, plenty of picnic areas, and well groomed trails; although, there are some stairs and steep sections so it may not be accessible to everyone. The dangerous sections are clearly signed and fenced off so make sure to practice caution in these areas. Keep a look out for the MABR Amazing Places sign at one of the lookouts at the upper falls – there are plenty of interesting facts about the area! Overall, Little Qualicum Falls is an absolutely beautiful park.
We also ventured to the Parksville Community Park, another MABR Amazing Place, where we spent lunch to soak in the beautiful views. We cannot say enough about this park – there's so much to do! With the boardwalk along the water, the tennis courts, the large children's play area, and more, everyone can find something to do here. Take a break from your adventure and try out the Farm to Table food truck, with its pizza freshly cooked in a wood oven.  Just a reminder that it gets quite breezy near the water, so it's best to bundle up at this time of year.
Our trip throughout the MABR was inspiring and eye-opening. We all look forward to spending our summer contributing to research in this beautiful region.
To learn more about the MABR's Amazing Places, visit the MABR site.