Connecting people and nature through community-based, student-led research and education on Vancouver Island
Established in 2014 at Vancouver Island University, the Mount Arrowsmith Biosphere Region Research Institute (MABRRI) is the engine behind the MABR's research and educational programs. MABRRI also works to uphold VIU's Research and Academic plan by creating projects and initiatives that have a regional impact. MABRRI's mission is to advance a program of inquiry that involves regional stakeholders in meaningful explorations of issues of local relevance. By harnessing the knowledge of the MABR community and the interdisciplinary strengths of students and faculty at Vancouver Island University, MABRRI is a centre for collaborative research, innovation, and knowledge sharing that elevates the relationship between people and nature on Vancouver Island and within the Mount Arrowsmith Biosphere Region.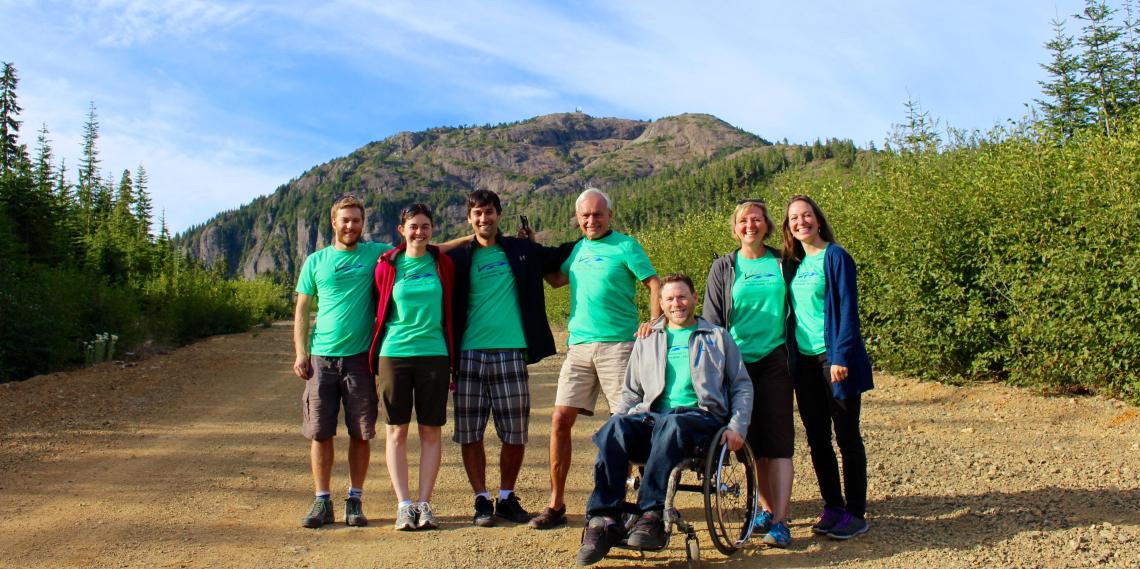 MABRRI contributes to the success of VIU and the MABR through research and education. Our team envisions, funds and coordinates research projects and educational programs or initiatives that advance "environmental, economic and social (including cultural and spiritual) sustainability" (UNESCO. 2008. Madrid Action Plan. Paris: UNESCO MAB Secretariat.)

The Mount Arrowsmith Biosphere Region (MABR)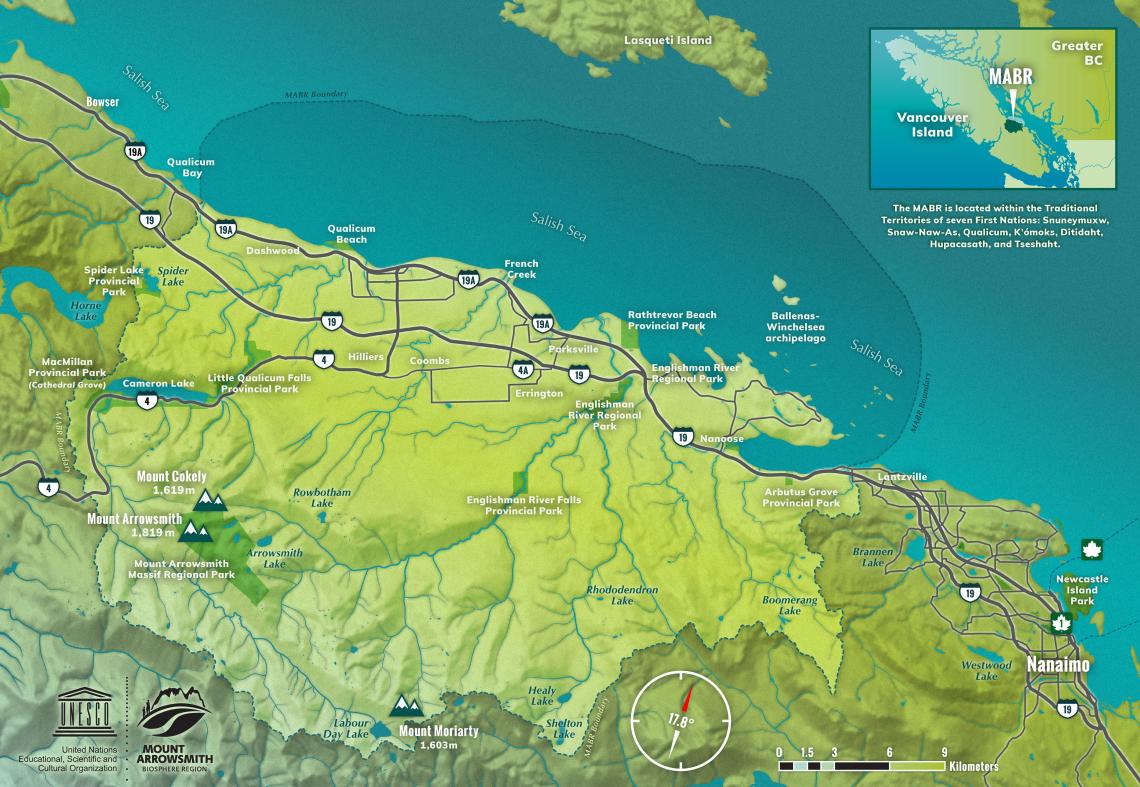 The Mount Arrowsmith Biosphere Region (MABR) extends from the top of Mount Arrowsmith—the  highest mountain on Southern Vancouver Island—to the bottom of the Salish Sea. It includes five watersheds that drain from Mount Arrowsmith and Mount Moriarty into the sea, the Nanoose Peninsula and the Ballenas-Winchelsea Archipelago.
Within 1186 square kilometers, MABR encompasses many unique ecosystems ranging from high alpine and coastal forests to intertidal and marine habitats. The region is home to 45,000 people and part of the traditional territories of seven First Nations communities.
The drastic vertical range gives the MABR incredible biodiversity and makes us unique among biospheres in Canada. 
For more information on this UNESCO biosphere reserve, check out mabr.ca.