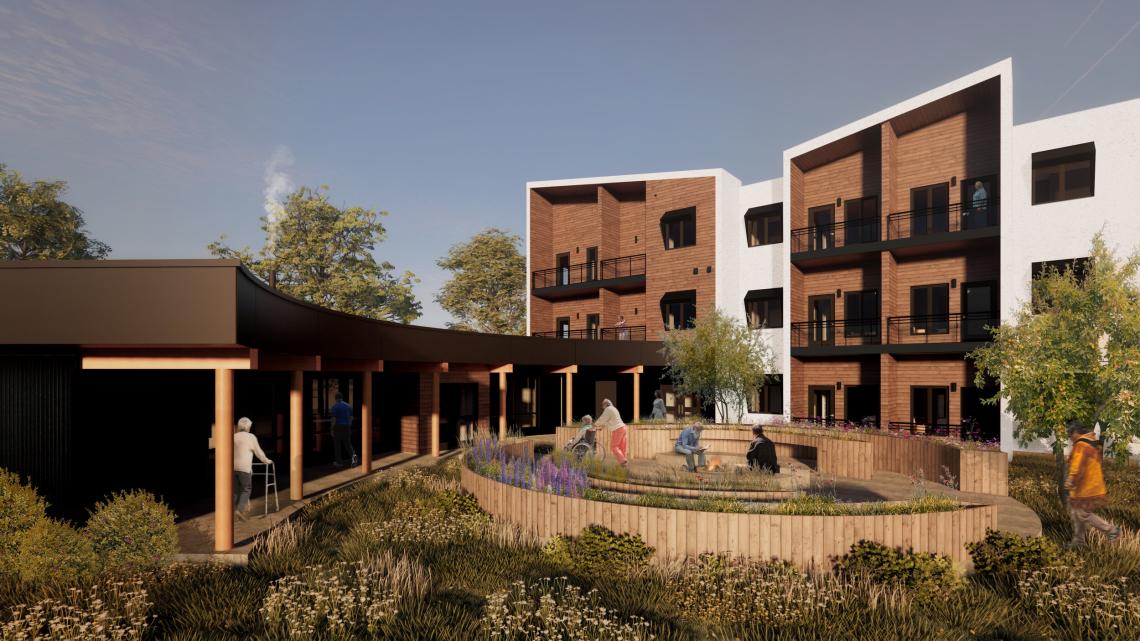 Rendering of the Round Prairie Elder's Lodge, in Saskatoon, which was constructed in 2021. Image from https://www.davidtfortinarchitect.com/round-prairie-elders-lodge
The Indigenous Homes Innovation Initiative may be a bit of a mouthful, but it is worth your time to memorize the name and learn about this project that is also affectionately referred to as IHII. Based on the principle of a new model to support Indigenous ingenuity, IHII actively supports ground-breaking approaches to housing which are often stifled by the requirements of more traditional funding models.
IHII Launch event hosted at the Tigh-Na-Mara Conference Centre, Parksville BC.
Here's the quick run down:
Launched in April 2019 by Federal Impact & Innovation Unit
Led by Indigenous Services Canada (ISC) & the Council for the Advancement of Native Development Officers (CANDO)
342 applications, 24 projects were chosen for funding
Multi-year project with 2 phases:

Accelerator Phase – seed funding and support to create concept and test feasibility
Implementation Phase – funding and support to pursue the construction of the project
MABRRI has been involved since the beginning of the IHII program supporting with the launch event in Parksville BC. Since then MABRRI has been involved in a research and reporting capacity, leading the Impact Measurement Project with support from ISC & CANDO. Through surveys and interviews, the team at VIU has helped innovator teams to co-create project logic models, and tracking systems for measuring outcomes and indicators.
Example of logic model co-created with an innovator project team.
The final deliverables will provide information for the wider community, future innovators, and the funders for refinement of future programs. As the project is coming to a close, the 2 final deliverables MABRRI is supporting include:
Development of a Compendium highlighting the 24 innovative initiatives that received funding from the IHII program. The Compendium highlights perceived outcomes, community impacts, successes, challenges, and lessons learned from each.
A series of Case Studies Reports documenting 8-10 innovative initiatives. The Case Studies are more in-depth overviews of the initiatives and aim to benefit Indigenous communities across Canada undertaking similar project initiatives.
Personally, I have only been involved since the Summer of 2022 but have already learned so much from reviewing the project materials, interviews, and creating entries for the Compendium & Case Studies. My mind is blown by the creative and, you've got it, – innovative! – solutions proposed by every single team. These projects are leading the way for sustainable and community minded development, not just in Indigenous communities but all across the land we now call Canada… and beyond.
Read more about the 24 Innovator projects:
https://icenet.work/spaces/25/ihii-circle/ihii-projects
Read more about the initiative on the Impact Canada website: https://impact.canada.ca/en/challenges/indigenous-homes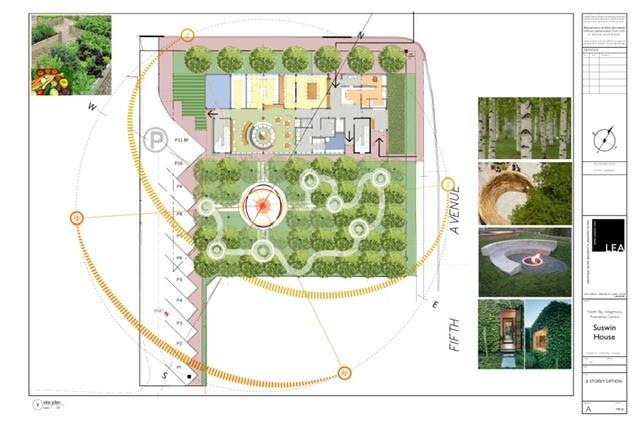 Site plan of Suswin Village, a project by the North Bay Indigenous Friendship Centre. From the IHII Circle hosted by Indigenous Clean Energy (ICE) network: https://icenet.work/spaces/25/ihii-circle/articles/news/3967/future-location-of-suswin-village