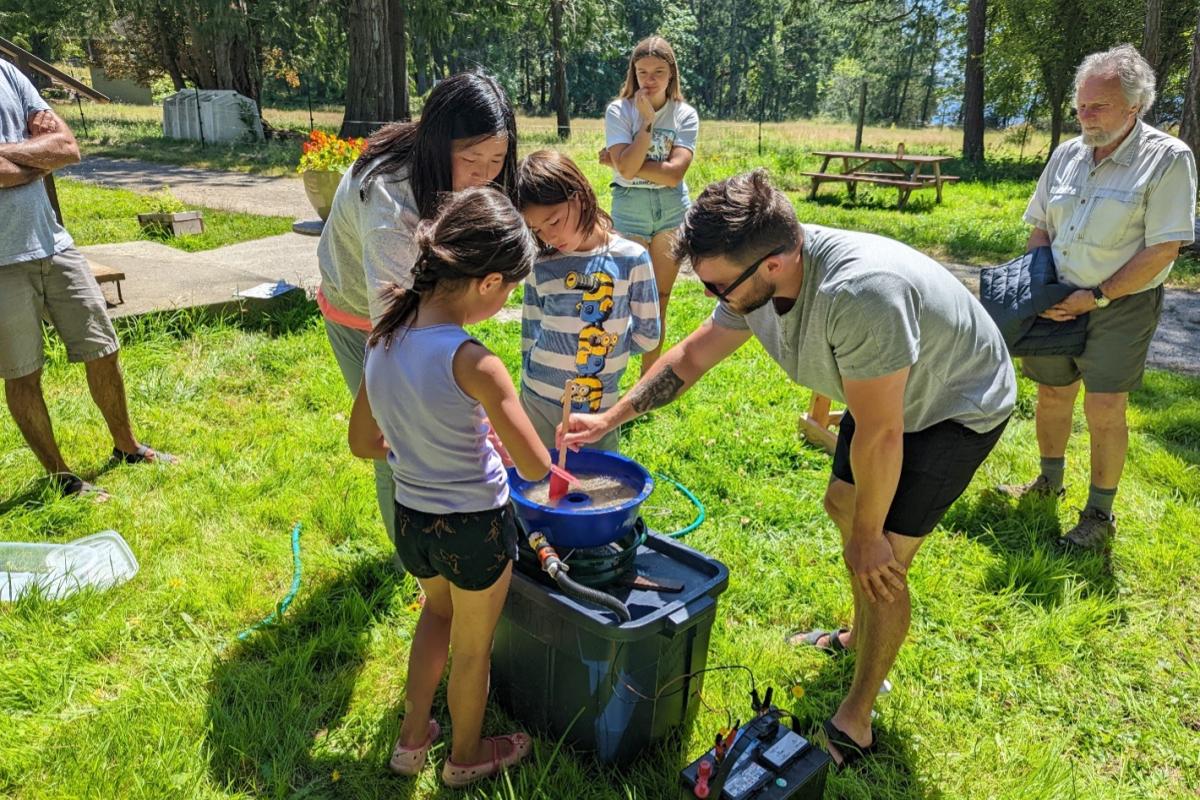 Last week we had the pleasure of working with one of our great citizen science groups! 
On Friday, members of the MABRRI team made the trek over to Thetis Island to work with the Thetis Island Nature Conservancy (ThINC). ThINC is one of our many amazing volunteer groups who help us to sample beaches for forage fish eggs throughout the coastal waters of the Salish Sea. 
What are forage fish you ask? Why don't worry, I'll tell you! Forage fish are small prey fish that provide a tasty and nutritious diet for higher trophic level species such as salmon and seals. The term 'forage fish' casts a wide umbrella and species that are not true fish, like shrimps and some squids, are also considered forage fish. Although all forage fish are pretty darn cool, playing an important role in our ecosystems, here at MABRRI we're looking at two key species. These rockstars are called Pacific sand lance and surf smelt. Both species lay their eggs in the sand, particularly the upper-intertidal region; Pacific sand lance spawn in the fall and winter months, while surf smelt spawn year-round. Analyzing the spawning habits of these fish allows us to gain insight into species health and to better understand what we can do to protect their habitats. 
Although ThINC has been sampling for forage fish since 2018, MABRRI tends to conduct annual refresher courses with our citizen science network. This ensures everyone feels confident in all steps of the sample collection process. Our day began with a visit to one our sampling stations, where we collected a sediment sample from the beach. We then walked our participants through the processing aspect, in which we derive our final sample. This process is pictured above and involves retaining the finer grains of sediment which are the most likely to have eggs latched on to them. Following this, we were able to look at a sample under the microscope to show our volunteers what the embryos actually look like. 
Because of citizen science groups like ThINC, our network is able to sample many areas that our team at MABRRI would not be able to reach on our own. This network spans throughout mid-Vancouver Island and across multiple Gulf Islands. Sampling at these diverse locations helps us to close gaps in data, ultimately allowing our team to gain a holistic understanding of spawning events and preferred habitats.
We had a great turnout for this event and I look forward to many more training and refresher courses in the future!