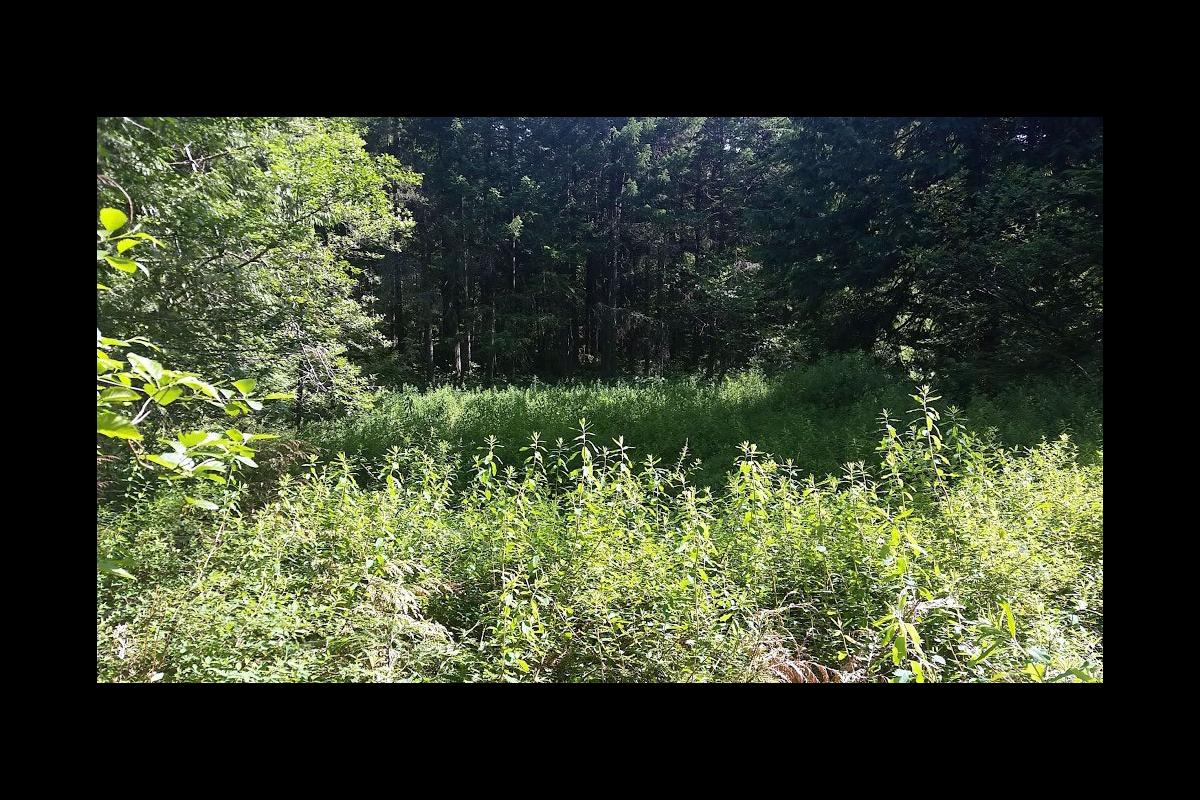 During the weekend of July 14-16 MABRRI student researchers, Maria Kawahara, Curtis Rispin, and Lauren Shaw participated in a Wetland Keepers Course facilitated by Michele Jones and the British Columbia Wildlife Federation (BCWF).
The course took place at North Island College in Campbell River and was designed to teach participants wetland mapping, plant and animal identification, soil sampling, and other wetland classification and stewardship skills.
On day one participants learned about all the different types of wetlands in British Columbia, and the plants and soils that can be used to identify them. On days two and three field work became a major component of the course with participants learning how to properly map and begin transecting a wetland in order to gain knowledge on the various zones that can be found in a wetland. Finally, participants were able to put their knowledge from the classroom to the test and learnt how to identify animals and plant species that can be found in a wetland as well as how you can get involved in protecting wetlands in your community.
Maria, Curtis, and I can all agree that the course offered exceptional practical experience and ensured a fun weekend, even if we were outside of the MABR!
MABRRI continues to be a partner with the Regional District of Nanaimo (RDN) on a five year project to map wetlands in the region in order to learn where they are, how they are classified, and what connection they have to groundwater recharge. The knowledge gained from this course will allow for further identification of wetlands in the RDN and the necessary resources to protect them from degradation.