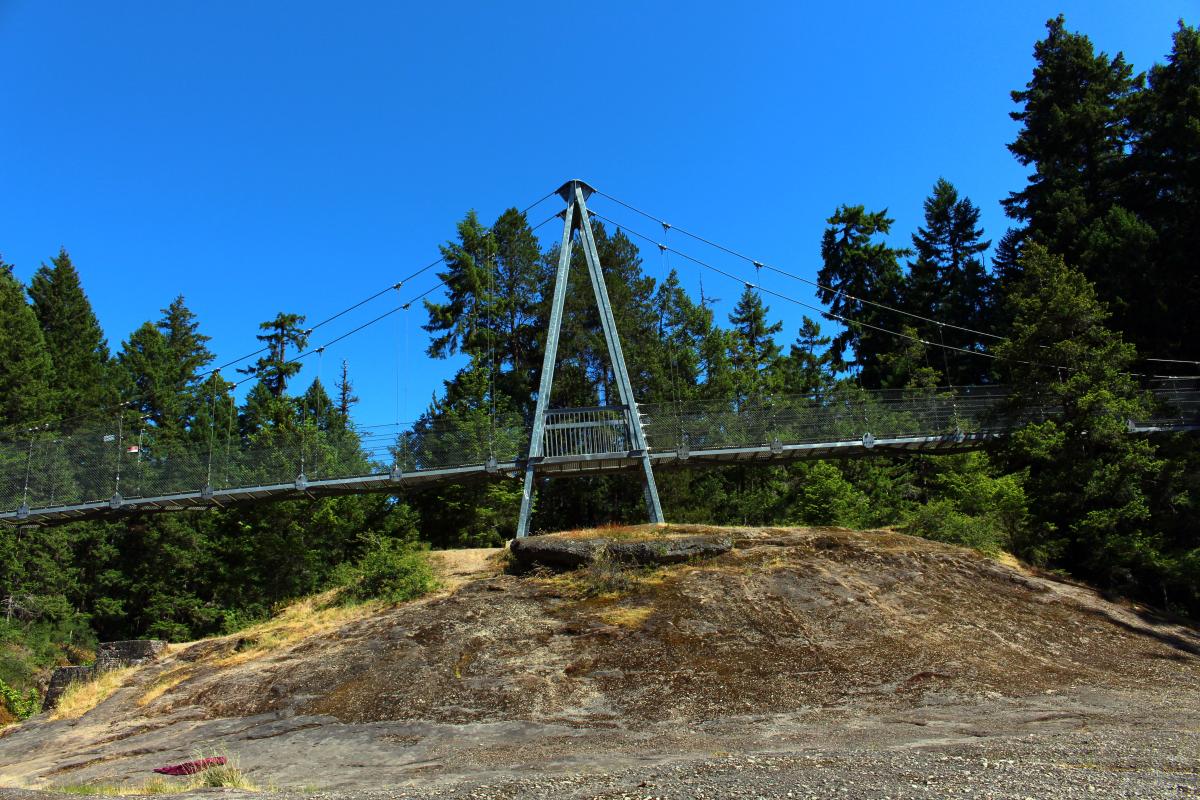 On Tuesday, Mike, Graham, and I explored the Top Bridge Regional Trail. We started a the Grieg Road access and made our way down to the Englishman River to check out the area where VIU geography students usually complete the hydrology component of their Geog467 field course. Here we met a lady and her two dogs who were thoroughly enjoying the water. As we were leaving, she pointed out an impromptu art installation that we should check out just around the corner. This was a log on top of which someone (or multiple someones) had purposefully stacked rocks. There were a couple of other decorations, including a crayfish shell, a few signs or notes, and some brightly painted rocks. It was a pretty cool example of people interacting with nature.
After checking out the log, we made our way towards the main trail. This meanders alongside the Englishman River, all the way to Top Bridge. On our walk, we saw Tiger Lillies, Foxglove, and even a baby rabbit (so cute!). We also walked down to the river on a side trail and got to see little salmon fry hanging out on the sides of the channel, as well as two gentlemen further down that were gold panning. The bedrock itself was neat to see, especially where it had been broken off by tree roots. We stopped for lunch on the rocks underneath Top Bridge, and seriously contemplated going for a swim, but none of us had the forethought to bring a towel. We then made our way back and called it another great day in the biosphere region!
Adventure tips:
Part of this trail is located on private property, and so it is requested that you stick to the trails here

Look for little coloured one eyed monster rocks! There were some hiding in stumps along the trail.

This was a relatively easy trail, with only a few muddy spots that you can easily go around. There are some steep sections, and you should be especially careful on your way down to the rocks under the bridge as there was some loose gravel that almost took out a few of us.