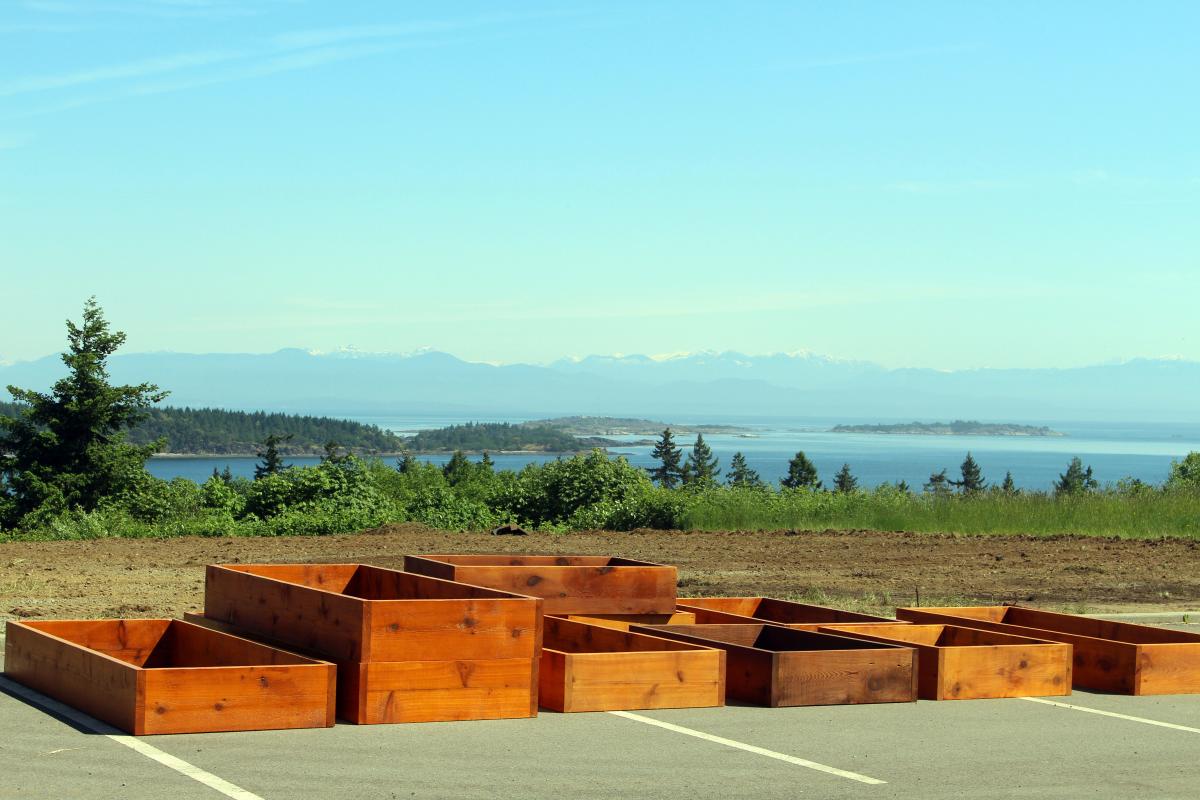 MABRRI is currently working with Snaw-Naw-As First Nation to develop the Snaw-Naw-As Garden of Spiritual Healing over the course of two years. The main goal of the garden is to help preserve traditional knowledge and language pertaining to local native plant species. The garden will also help promote food security, raise awareness of physical and mental health benefits associated with gardening, and foster a sense of community by being a place where members can teach, learn, and explore gardening together. The garden will house a traditional smokehouse and cooking pit as well as a community gathering area, where education and outreach events can take place.
Last week the MABRRI team officially broke ground! The team has been working tirelessly this past week to build and stain numerous raised garden beds, clear and level the site, and lay the gravel for the garden's pathway. Next, we will put the garden beds in place, so that Snaw-Naw-As members can begin planting fruits, vegetables, and local native plants right away, as well as lay bark mulch throughout the rest of the site, and begin plans for constructing a tool shed. On Friday May 26 and Saturday May 27 the team hosted a Tool Drive in hopes of acquiring donated supplies such as gardening tools, wood, and plants for the construction of the garden. The event was a success!
MABRRI would like to thank the following individuals and businesses for their help with this project:
TD Friends of the Environment, Home Depot Canada Foundation, TimberWest, and the Island Health Community Wellness Program for donating funds.
Cloverdale Paint for donating stain, Aquila Cedar Products Ltd. for donating cedar, and The Milner Group for donating soil.
Cody Nielson (Owner of Rite on Time Excavation & Trucking Ltd.) for volunteering to level our site and help move gravel into place for the garden's pathway.
Tourism Nanaimo, Harbour Living, the Salish Sea Sentinal, VIU Events, and Island Radio for advertising the Tool Drive event.
All the individuals that donated rakes, shovels, sprinklers, plants, and other supplies during the Tool Drive.
Keep a look out for more updates on our progress!