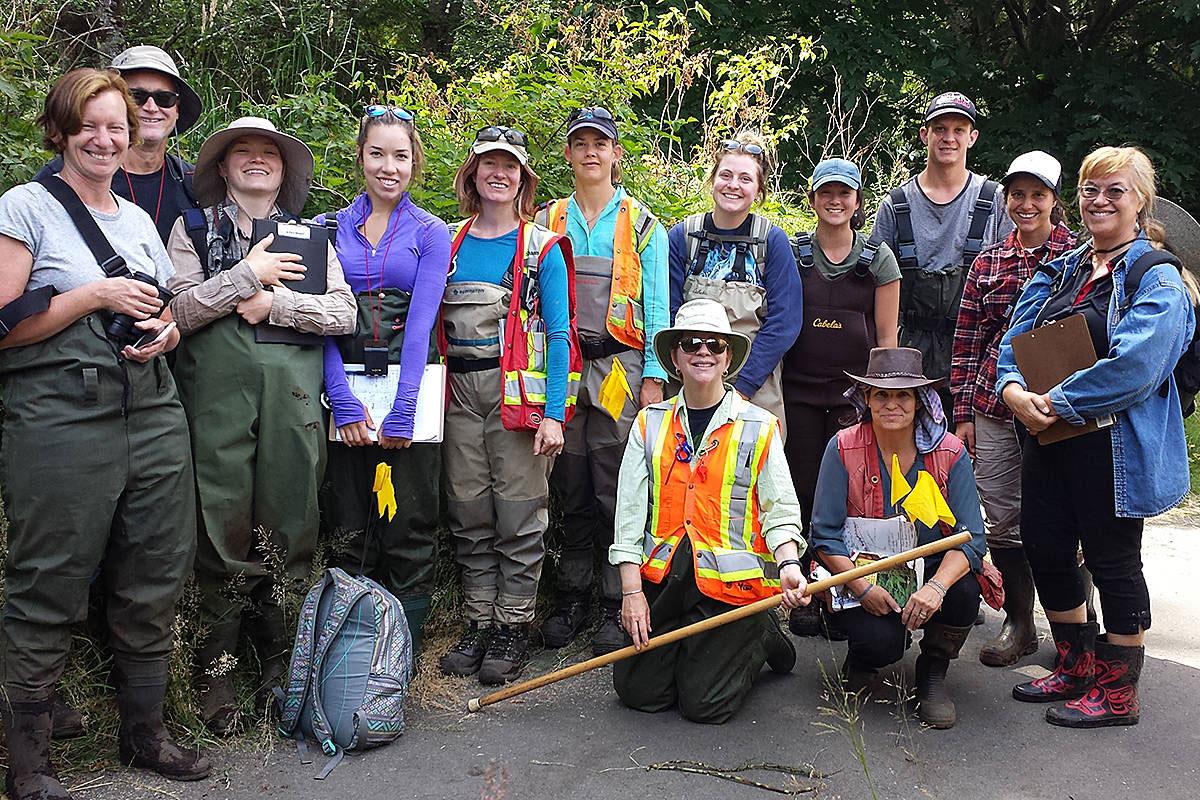 The MABRRI team (Mike, Amanda, Kayla, Nelson and Graham) recently participated in a three-day wetland stewardship course hosted by the BC Wildlife Federation. Topics covered in the course included wetland classification, mapping, monitoring, and plant/wildlife survey techniques.
On the first day of the course the MABRRI team learned about  the various kinds of wetlands found in British Columbia and the plants and soils that can be used to identify them. Field work was a major component of the course and the team was motivated to apply their new skills in a field-based setting. On the second-day of the course the objective was to learn how to properly map and stratify a wetland. The team headed to Rathtrevor Provincial Park to map a small marsh/swamp. Mapping techniques included the use of transects to map the various zones of wetland vegetation. The objective for the last day of the course was to advance the team's knowledge of plant species found in wetlands. A variety of species were found including various sedges and aquatic vegetation.
The whole MABRRI team concluded that learning about wetland plant species was a rewarding experience. The last day of the course also included an introduction to performing a bird survey which was also done at Rathtrevor Provincial Park. For many of the MABRRI team, it was the first bird survey that they performed and it was concluded by all that it was an interesting experience. The Wetland Keepers course provided the MABRRI team with a solid understanding of the fundamentals of wetland identification, mapping, and monitoring. Over the summer of 2016, the MABRRI team will be undertaking a wetland identification/mapping project in the MABR and is looking forward to applying their new skills to advance our knowledge of wetlands in the region!
Adventure Tips:
Rathtrevor Provincial Park is an excellent site for year-round bird watching - a variety of bird species can be found here from robins to ravens

To see an excellent example of a marsh/shallow wetland visit Hamilton Marsh. Hamilton Marsh is located off of Highway 4 on Hilliers Road. A small parking lot and trail is located on the right side of Hilliers Road.