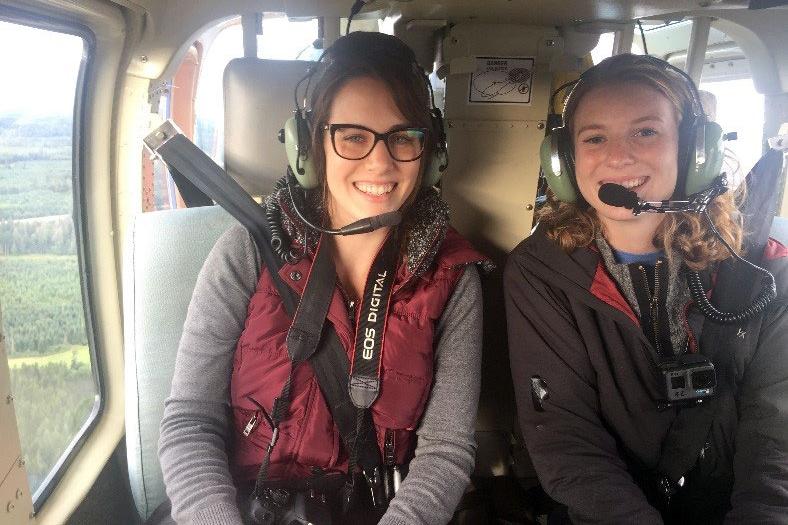 These past few days at MABRRI have been absolutely abuzz with energy, thanks to our wonderful visitors from the Striking Balance film crew! Striking Balance is an episodic documentary series aired on both the Knowledge Network and the TVOntario network that features a different Canadian UNESCO Biosphere Reserve in every installment. The program showcases how biosphere reserve designations enhance natural ecosystems and human communities by thinking about people as part of the environment. Each episode combines gorgeous shots of the biosphere's landscapes with candid storytelling from diverse stakeholders about what it's like to live, work in, and protect their biosphere. Season one had 8 installments from all across Canada – including one featuring our neighbouring biosphere, Clayoquot Sound. I would highly recommend watching this series which is available to view here. I recently watched the episode on Alberta's Waterton Biosphere reserve, and it got me so excited to check out the area on my BC and Albertan road trip this fall!
For me, the highlight of MABRRI's film debut was accompanying the crew on a helicopter tour of the MABR on July 19th. Since the documentary needed some aerial shots of Mount Arrowsmith and our phenology project needed to install some new equipment at our high elevation site, Larissa and I got to hitch a ride up the mountain with Zach and Kyle from Striking Balance. They also brought Bill Floyd from VIU's Coastal Hydrology and Climate Change Research Lab so he could be interviewed about his watershed and snow cover research in the MABR, some of which is based out of the same site as our phenology monitoring.
Unfortunately, the weather didn't cooperate with our plans. There was a thick, impenetrable layer of clouds surrounding the site we wanted to work on so we couldn't reach it that day. Zach and Kyle captured some greyish, cloudy shots of the mountain, which is a pretty typical, although not necessarily picturesque, representation of weather in the MABR. However, we still got to fly in a helicopter so I'd call it a very successful work day! I can't wait to see how our episode turns out, which is going to be released with the rest of Striking Balance season two sometime in early 2020.