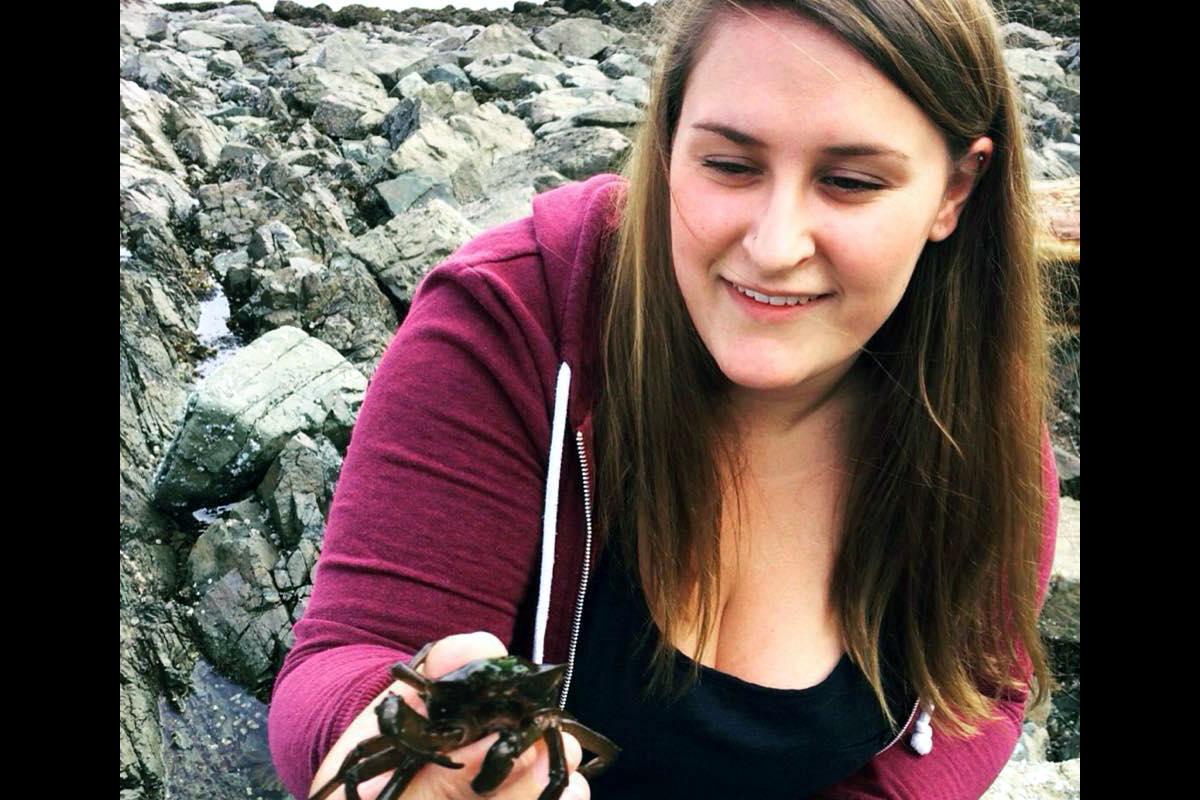 Hi! My name is Haley Robinson and I'm doing an independent research project about the Mount Arrowsmith Biosphere Region.
A bit about me: I grew up near Toronto, Ontario, and I moved to Nanaimo in 2013 to attend VIU.  When I first moved to Vancouver Island, I spent a lot of time visiting different parks and beaches, and the knowledge that I gained from the interpretive signage at these sites helped me develop sense of place and a connection to my new environment. I am now in my fourth year of the natural resource management geography program at VIU and expect to graduate this spring.
About my project: I'm working on an eight month senior independent research project through VIU's Mount Arrowsmith Biosphere Region Research Institute (MABRRI) on interpretive signage and sense of place. I visit sites within the MABR where people have the opportunity to connect with nature, and at these sites, I evaluate existing interpretive signage. People develop familiarity and sense of place with their environment through direct interactions, and effective interpretive signage can deepen this connection. I'm looking for well-designed, up-to-date signage that effectively communicates important or interesting information about the landscape. MABRRI will be able to use my findings to improve and create signage within the region to reconnect people with the environment.
The title of my project is "Sense of Place within the Mount Arrowsmith Biosphere Region: An Evaluation of Outdoor Interpretive Signage." Looking forward to sharing the results when I'm done!