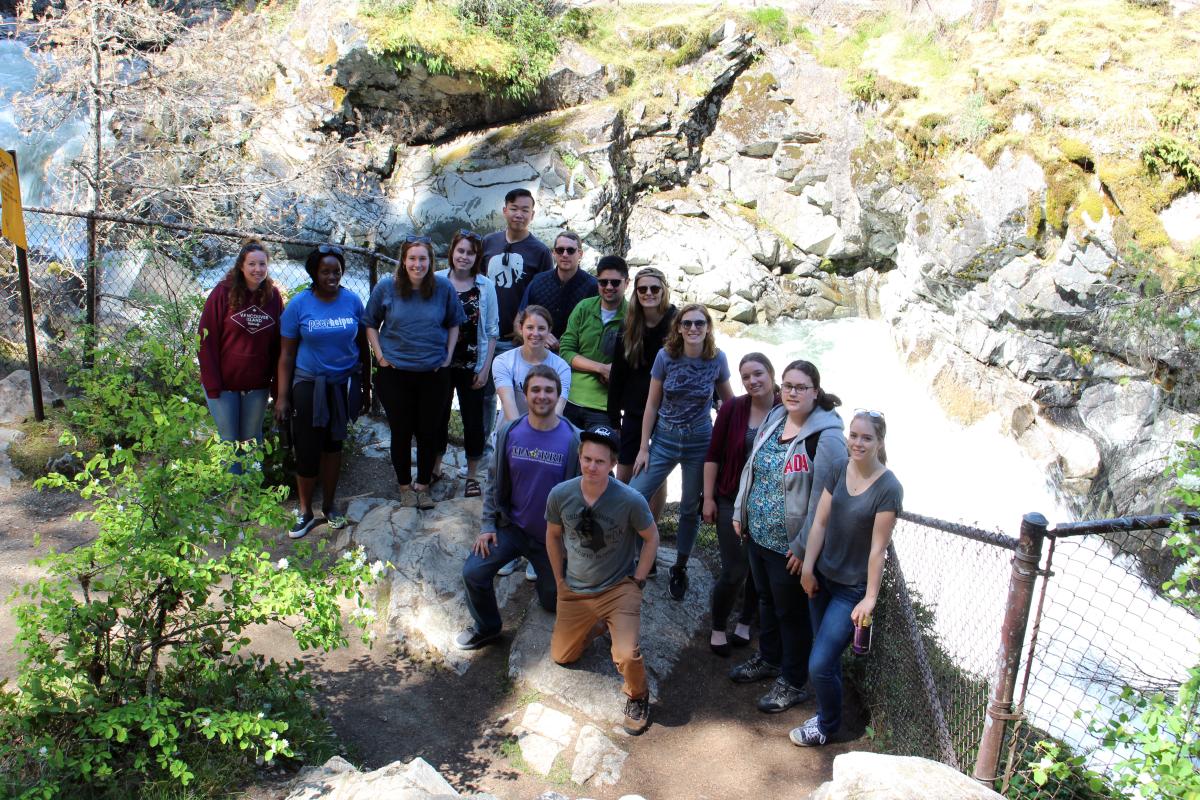 On May 7th and 8th the summer Research Assistants came together for the first time for MABRRI orientation. The first day began with introductions and reviewing expectations then ended with chasing waterfalls. The Project Coordinators took us to two of MABR's Amazing Places: Little Qualicum Falls Provincial Park and Englishman River Falls Provincial Park. We had the opportunity to see why these parks are considered amazing places, which was immediately apparent through their natural beauty. At Little Qualicum Falls we were provided with a picnic lunch which was delicious. Then we were expected to run the trails of Englishman River Falls with a full belly to engage in a treasure hunt. The treasure hunt was fun and well planned out. The clues allowed us to review and update our knowledge on MABRRI and the MABR. We were rewarded with wonderful prizes of free t-shirts and candy for the first place teams, which was probably the highlight of the day.
The first half of day two we dealt with some housekeeping tasks. We had our open book exam that tested our knowledge on MABRRI and MABR, which also gave us time to learn how to navigate the websites. We were also given the opportunity to put ourselves on MABRRI website by writing our student bios. The second half of the day the coordinators presented their projects to us. Through this process we were able to gain a full understanding of all MABRRI is capable of. Graham also really tested our knowledge with a Biogeoclimatic zone identification game. I felt like I was in a forestry class with having to identify trees and plants. Being a Social Science student I found this game to be quite challenging, but it was fun to learn and helpful to have a wide range of knowledge within our teammates to help us succeed.
Overall, the two days were great for team bonding and introducing us to the wonders of MABRRI. Between squishing into vehicles to travel to the Amazing Places and getting stumped on riddles on the treasure hunt, I feel as though we were really able to bond as a team and expand our knowledge over the two orientation days.