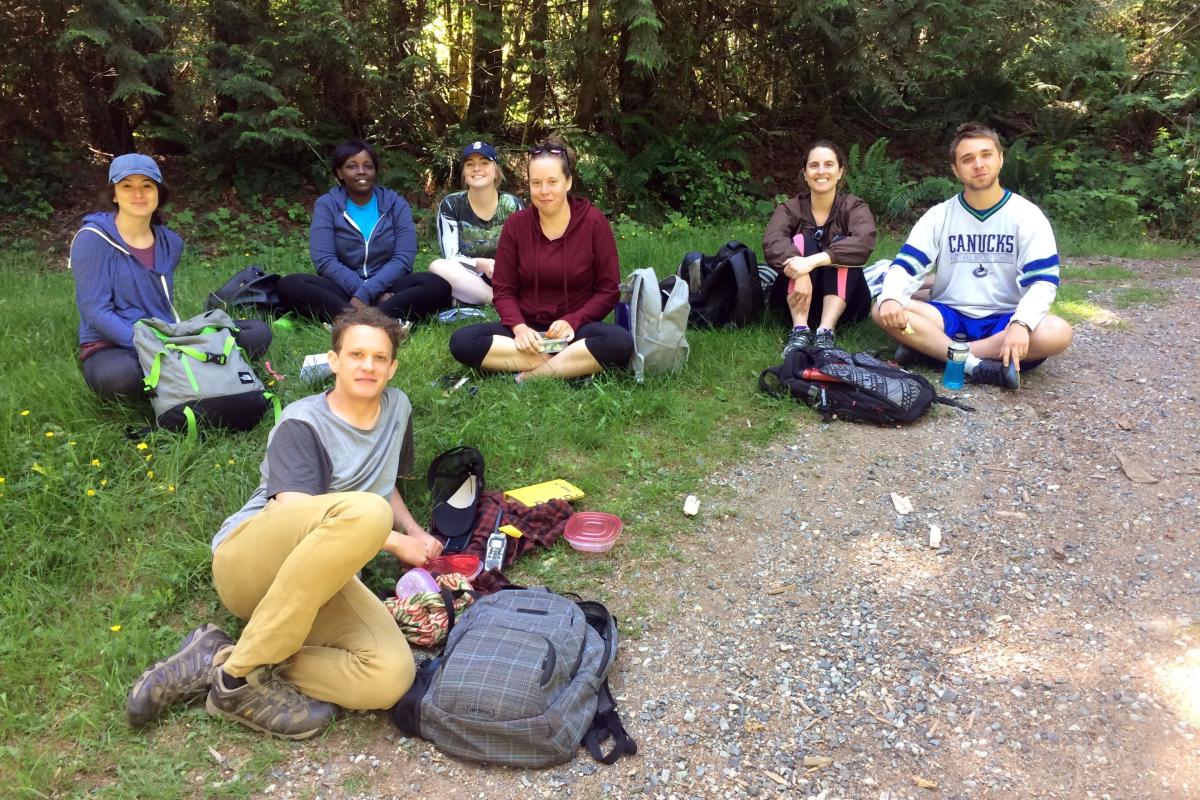 Linley Valley Cottle Lake Park is a 145 acre wilderness park located in the heart of Nanaimo with access points throughout the city. Filled with a network of trails and untouched scenery the park offers a lush escape from the city with well-maintained trails and immaculate views of the Salish Sea from higher points.
In 2014, the City of Nanaimo purchased additional plots of land to expand the borders of Linley Valley Cottle Lake Park significantly. The increasing pressure of development surrounding the park was halted as the city committed to preserving the land in its natural state.
So, what is MABRRI's role in all of this? On June 12th, a team of 8 went out on a remarkably sunny day and began surveying the trails of the newly acquired park land. These trail surveys will be used to create a map of the current network in place in the park as well as recommendations to the city for general maintenance of the park or recommendations for change such as signage.
MABRRI also worked at the City of Nanaimo's BioBlitz event for the park on May 31st, which was an on-going bio-physical assessment of the land with high-school students from the Nanaimo area and a public planning process to help define a long term vision for the park, future trail, and green way connections.
A consultation event 'World Café' style will be held with community members for their opinions on what they would like to see in the park too, so stay tuned to when the City of Nanaimo and MABRRI will be hosting that event!