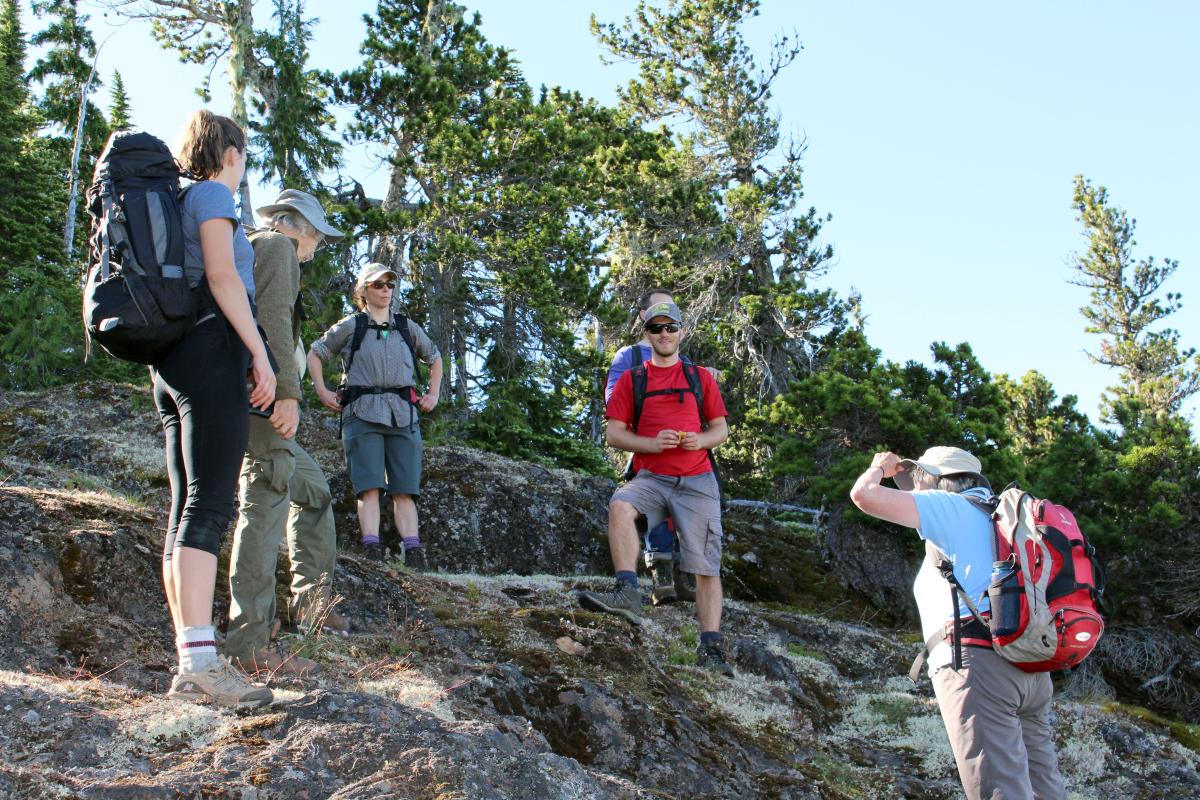 On June 30th Nelson, Mike, Kayla and I met bright and early for our last day on the peaks of Mt. Arrowsmith. In the morning we met Kristina and Hans at the base of the logging road to launch the new temperature loggers . These new loggers would replace old temperature gauges and be buried within each main plot.  We reached site one at Shari's summit and quickly got to work locating the old temperature loggers within each plot. These were then removed and replaced with the newly launched gauges. Once this task was completed, the crew set off to summit Kristina's Crag which was the location of site two.   Students were then required to complete full vegetation surveys of each main plot.  The subalpine and alpine plant communities were identified by our botanist  and we evaluated each species based on a strict criteria set up by GLORIA studies.  Hans stated that many species had disappeared within certain areas of the site but there were also many new species on Kristina's Crag. Once we had completed these sites we were able to dismount our plots and prepare for our descent.  Unfortunately the team did not have enough time to complete the last two peaks Amber's Alpine and Peters Peak. The team will return at the end of July for an overnight expedition to complete GLORIA surveys for these Alpine ecosystems.
 Adventure Tips:
 Be sure to bring lots of sunscreen, it's tough to escape the beaming sun in these alpine environments.
Mount Arrowsmith has many different routes that take hikers to the top, so check them out and find out which is right for you.

The slopes of Mount Arrowsmith are popular for winter sports - Ski touring, snow shoeing and ice climbing

Try to hike with a buddy, its more entertaining and it is fairly easy to get off route.