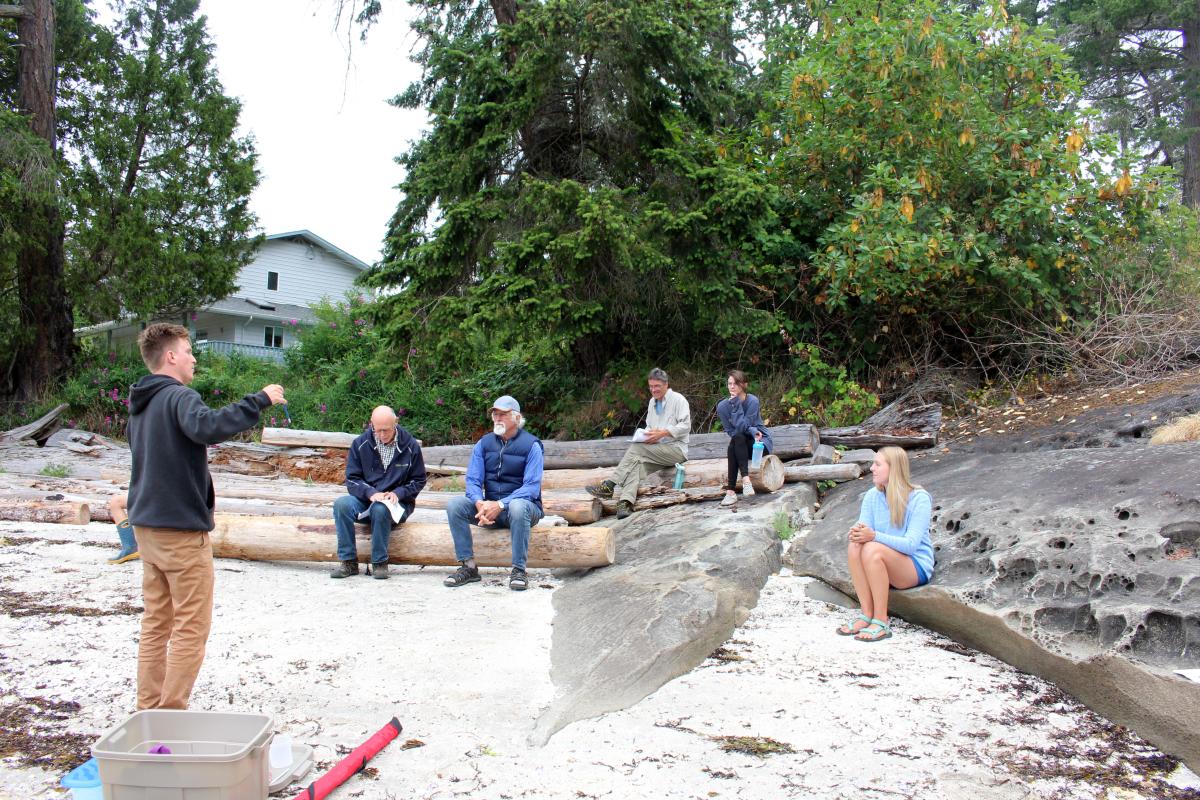 Everyone loves a beach day. Luckily for me, heading to the beach is "just another day at the office". This past week, the MABRRI Forage Fish team took a trip to Thetis Island to explore the shorelines in search of forage fish eggs. Surf Smelt eggs, to be exact. These near-shore schooling fish are an important part of the marine food web, and although they are protected by the government here in BC, lack of data on their spawning grounds (beaches) has made it hard to protect these small fish. 
So off we were, taking the first ferry of the morning in an effort to maximize our beach time. We broke into two teams and spent the day exploring every nook and cranny of the shoreline, looking for proper sediment to sample. By the end of the day we had found 7 potential beaches for smelt to spawn on, and we processed our samples into much more manageable sizes for later microscopy. After a well-earned fish and chips dinner at the local marina, we did what we do best, and headed back to the beach. We set up camp just above the water line and watched the sun go down for hours. Not a bad day's work!
The next morning we were up at the crack of dawn. Not necessarily because we are keeners (although we definitely are), but more so due to the fact that the goats and chickens living on the property like to wake up early and make noise. This earlier-than-planned morning gave us ample time to prepare for our community training session that was taking place with the Thetis Island Nature Conservancy (THINC). We had a group of seven out to learn our sample methods, which is great because it gives the islanders the means to monitor their own beaches after we leave. After another great day passing our knowledge on to like-minded individuals, we hit a couple more beaches we had learned about, and we headed back to the ferry terminal. I think it's safe to say that any one of us will jump at another opportunity to head back to Thetis Island.