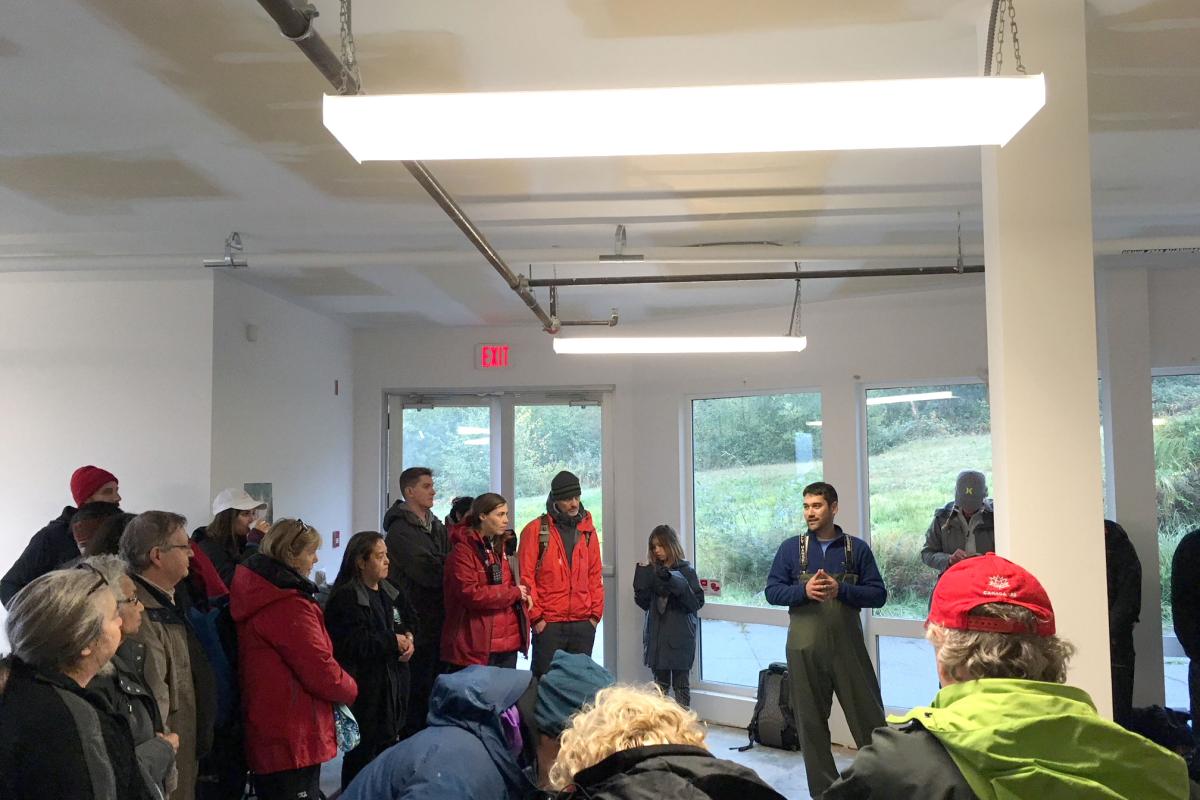 On November 16, a couple of student researchers had the opportunity to attend an Elder's Lunch with the Snaw-Naw-As First Nation. We are working with MABRRI to develop workshops for sharing knowledge on community gardening. As the community garden is a project for the Snaw-Naw-As First Nation we found it beneficial to meet with the Elders to collaborate ideas and knowledge about how best to develop our workshops. We were able to hear about what they would like to see in the community garden, therefore how we can shape our workshops around what would be most beneficial for the community.
Attending an Elder's Lunch was a new experience for us, but it was an enlightening one. It was a wonderful opportunity to be able to experience a bit of the Snaw-Naw-As First Nation culture. There was so much respect and kindness within the room, that we all felt welcome.
After attending the lunch, I left with a more personal connection to my project. Now I am excited to finish my workshop and share it with the community.