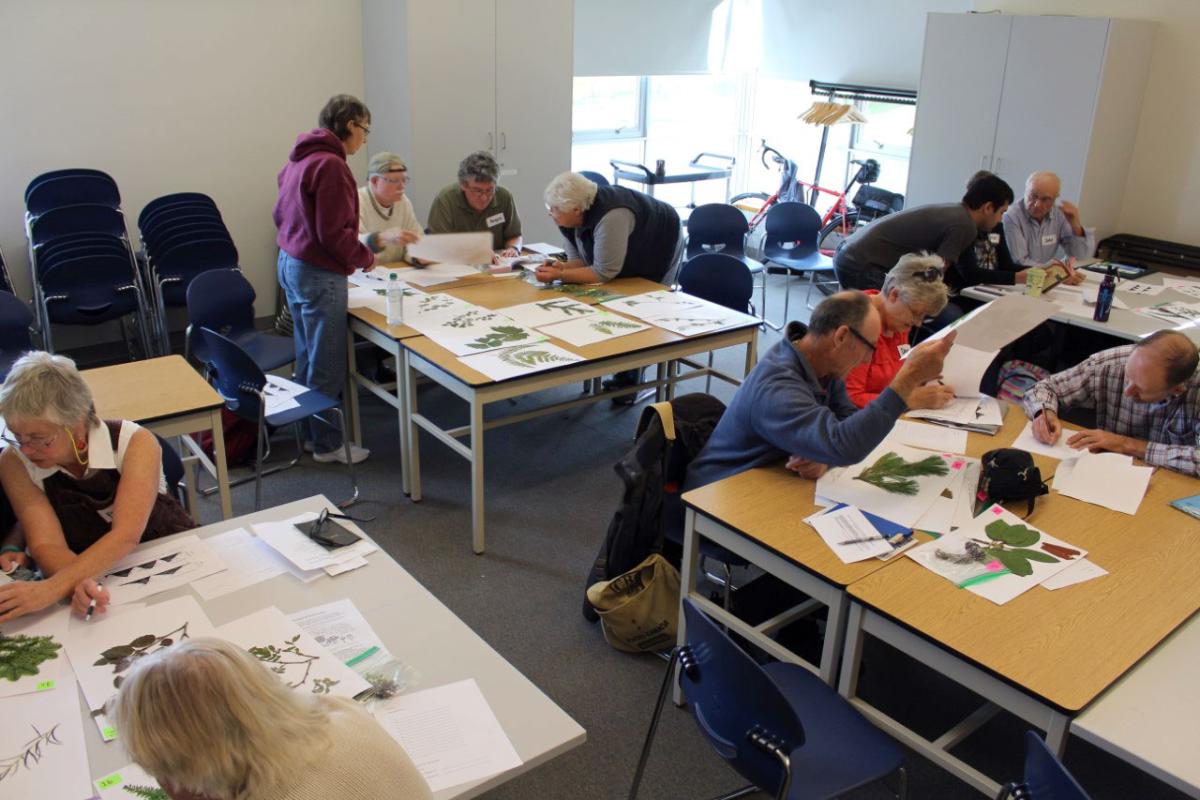 On Friday September 30th MABRRI student research assistants Kayla Harris and Ryan Frederickson presented to a full class of ElderCollege students in Parksville, teaching them all about the Mount Arrowsmith Biosphere Region Research Institute and some of the projects that we have been closely involved with. While there were many projects to choose from we chose to highlight a handful of projects with significant field components and share our experiences with the class. The projects Ryan and I presented on were Wetland Mapping in the RDN, Lake Monitoring, Eel Grass Mapping, and the annual MABR BioBlitz.
Elder College students showed that they were actively engaged and interested and had a lot of great questions about the research.  Speaking from personal experience with developing and conducting the research for these projects it was very rewarding receiving positive reinforcement and support from the ElderCollege students, many of which live in the region and have a vested interest in the research that we are conducting in the Mount Arrowsmith Biosphere Region.
Instant feedback was given on the UNESCO MABR Community Agriculture Program that is being developed by MABRRI students to create a three-phase community garden in Parksville. The funding for this project has been applied for to the AVIVA Community Fund where a portion of the application process is a community voted competition. If our project reaches the top 15 in Canada we are eligible for funding.
To show your support and vote for us please visit Aviva CommunityFund to find out more about the project and register to vote. The project title to search is "UNESCO MABR Community Agriculture Program" and the location to enter is "Nanaimo". Voting occurs from October 11th-28th, 2016.