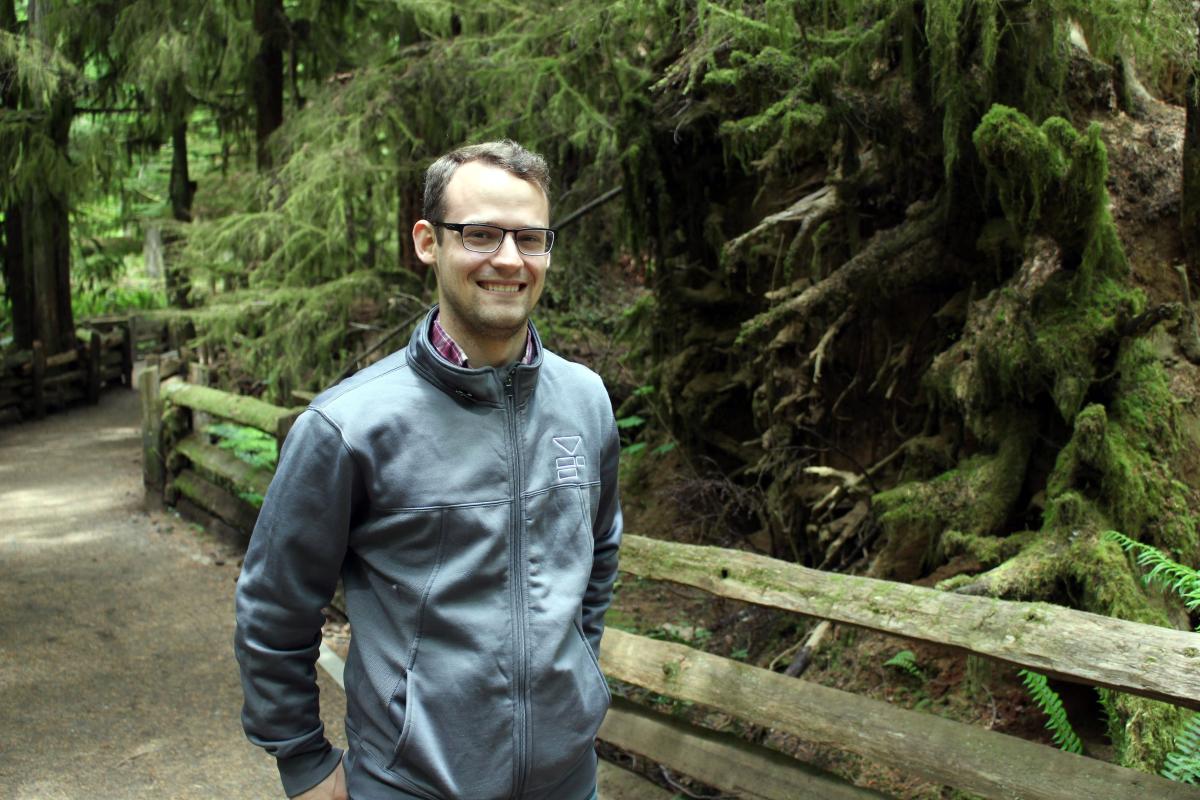 Today Nelson Lovestrom and myself ventured out to Cathedral Grove, which is located within MacMillan Provincial Park. Cathedral Grove is a well known old growth forest situated alongside Cameron Lake with majestic Douglas-fir and Western Red Cedar trees, some over 800 years old. Nelson and I explored both sections of Cathedral grove (both sides of the highway). I noticed on the upper section (furthest away from the lake) there were a larger amount of old growth Douglas-fir trees than there were Cedars, with an understory of Western Hemlock and Sword Fern. This to me signifies a more zonal site with less moisture. On the lower section (bordering the lake) there was a significant amount of Cedars mixed with Douglas-fir and Hemlock and this to me represents a more wet site as Cedars require more moisture than Douglas-firs. 
A strong feature located within Cathedral Grove is the amount of information laid out along the trails that allows locals and tourists to become educated on the type of ecosystem they are walking through. Signs include species information, historical information and general information regarding old growth forests. What we found to be really interesting about this park was the amount of tourists that spent time admiring the massive 800+ year old trees and the information they were able to take away from a simple "walk in the park".
Adventure Tips:
Do not forget your camera!!

The trails are clearly marked so try to avoid trespassing as this park is protected to exhibit what an old growth Douglas-fir ecosystem looks like.
If you are an avid angler, Cameron Lake holds some real nice brown trouts so don't forget your rod! The best way to access this lake is to head towards Cathedral Grove and just after you cross the bridge pull off to the side just along the river, which feeds into the lake. There is an access trail that allows you to reach the river and/or lake.