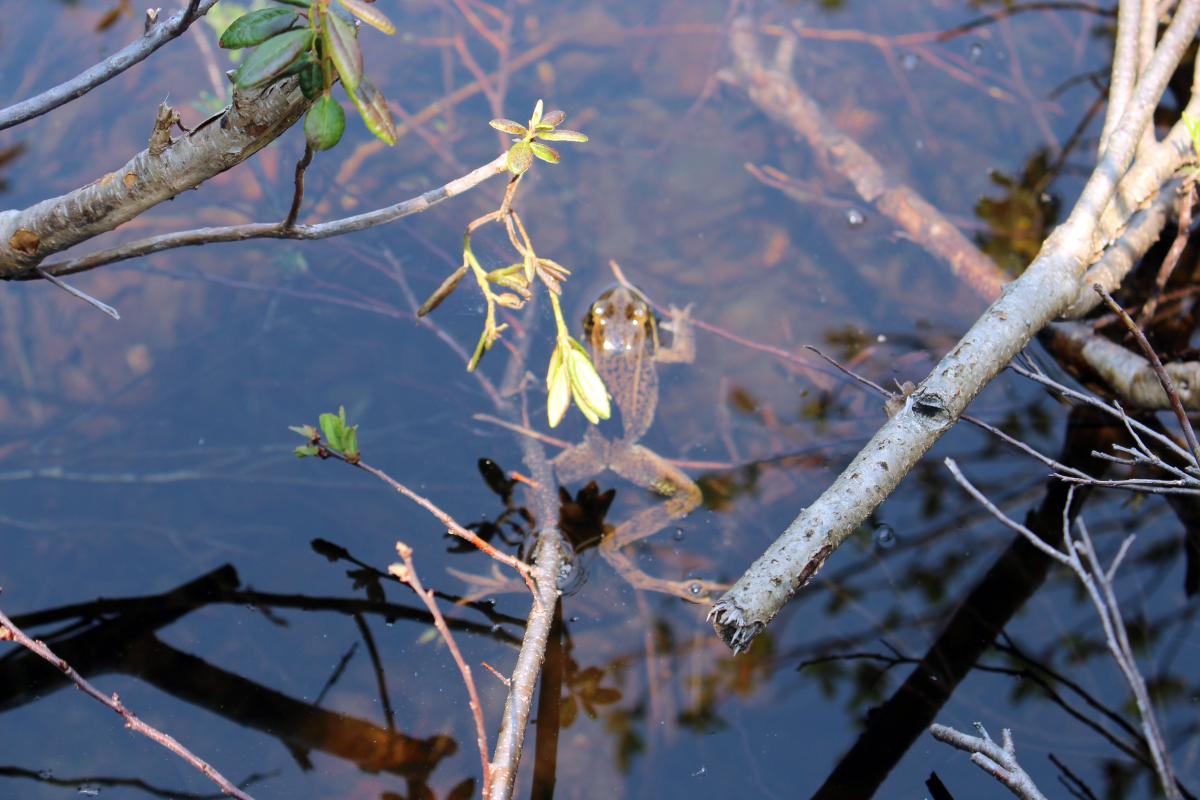 On Saturday, Ryan, Mike, Graham, & I headed to "Rhodo" Lake to check out the flowering shrubs for which the lake is named after. Unfortunately, as we realized when we arrived, the higher elevation of the lake meant that the Rhododendrons here were not quite in bloom like the ones we have seen around town. One or two more days though, and it looks like they'd all burst.
Our disappointment was short-lived though, as the lake, even without the flowers, was a beautiful spot. We met a couple down by the water trying their luck with fishing. It must have been feeding time, as the fish were practically leaping out of the water. Those two went home with several trout and large smiles on their faces. The guys also put their lines in at the far end of the lake and were fairly successful, although we decided to let all of ours go. It was clear that the lake was definitely stocked recently. While we were having lunch, another two recreators floated by in their kayaks and briefly said hello.
While at the lake, I spotted what I think may have been a Western Tanager. He was very bright yellow and red little bird. There were also a few woodpeckers, many blue dragonflies, and a brown frog that I couldn't identify. It was a great day to being surrounded by nature in the Mount Arrowsmith Biosphere Region.
Adventure tips:
The fish really liked the combination of "GULP" trout corn and roe

If you want to see Rhododendrons in bloom, come a few weeks after most of them are flowering at sea level

There was a nice little signed trail set up with descriptions of native species around the lake