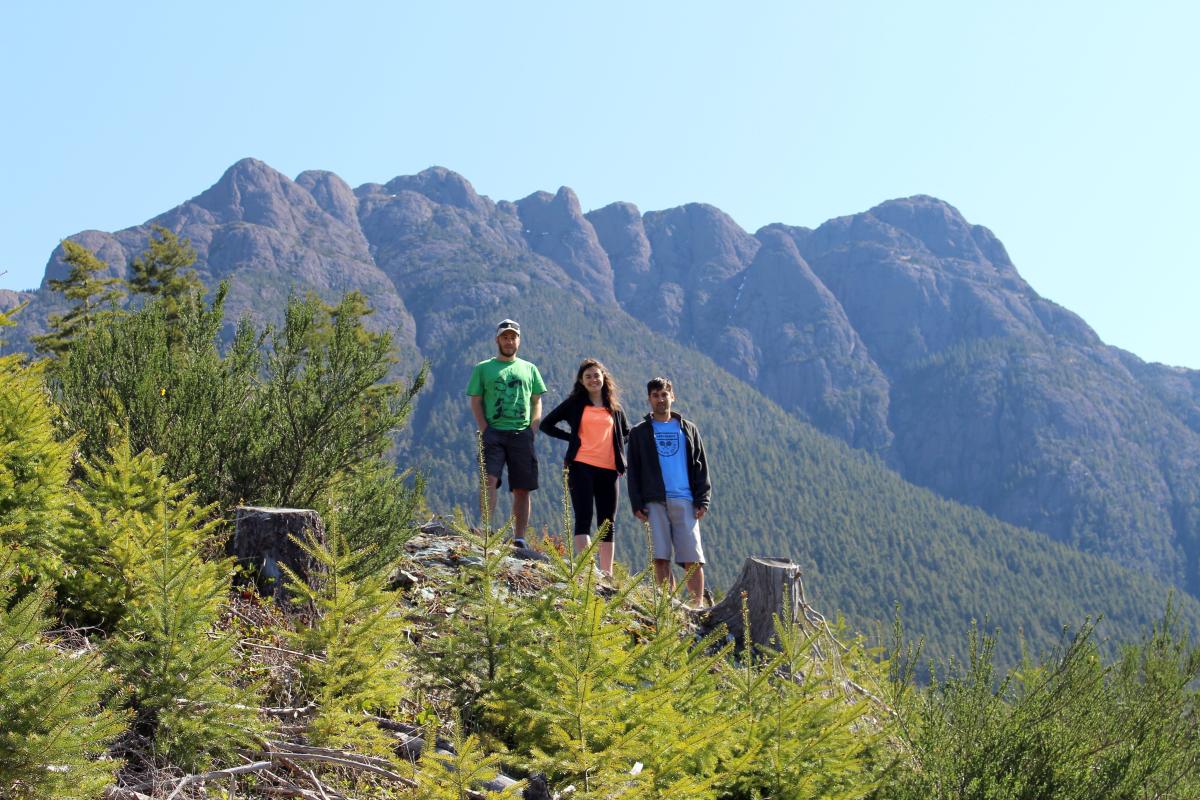 On Friday morning the MABRRI team (Mike, Sarah, Graham, and myself) gathered our cameras, notebooks, Back Road Atlas and lunches then headed for our designated rendezvous point: a sizeable gravel lot up in Qualicum Beach on the side of Memorial Avenue. Once we met up and piled our gear into one vehicle, we proceeded to head west on the Alberni Highway which winds along the Cameron Valley, past Cameron Lake and through Cathedral Grove which is one of the last standing mighty old growth forests left in the Mount Arrowsmith Biosphere Region.
Once we made it over the Alberni Summit, we turned onto a neatly groomed gravel road  that connects to the Arrowsmith mainline. From there we made our way up to the once popular Mount Cokely Ski Lodge Site. Along the way, we scouted out a few of the well-known hiking trails including the Judges Route and the Saddle Route that head up to the peaks of Mount Cokely and Mount Arrowsmith. We passed numerous other recreationists like ourselves, destined for the old ski lodge site on Mount Cokely where you can catch breathtaking views of the Alberni Valley, the Golden Hinde in Strathcona Park, Tribune Bay on Hornby island and across the Salish Sea (Georgia Strait) over to the Coast mountains of the Mainland.
After lunch we headed down the mountain and made a quick stop at Loon Lake to check it off our list of sites to see. From there we headed to Cameron lake, where we did not have much luck at fishing. However, Sarah came prepared as always and made us all some tea with her handy dandy pocket rocket. Great fun was had by all today!
Adventure tips:
The Mount Cokely area is a great place to go for an evening drive in late may through June, to catch a glimpse of a black bear or two.

A couple of great fishing lakes in the Mount Cokely and Mount Arrowsmith Region are Henri Lake and Labour Day Lake. Try Fly casting a Black Ant pattern in May-June and you should have some success.

Roosevelt Elk are plentiful in the area as well. Your best time to see one would be September-October which is the start of their mating season. Even if you don't get to see one it is likely if you listen closely you may hear some Bulls bugling in the distance.