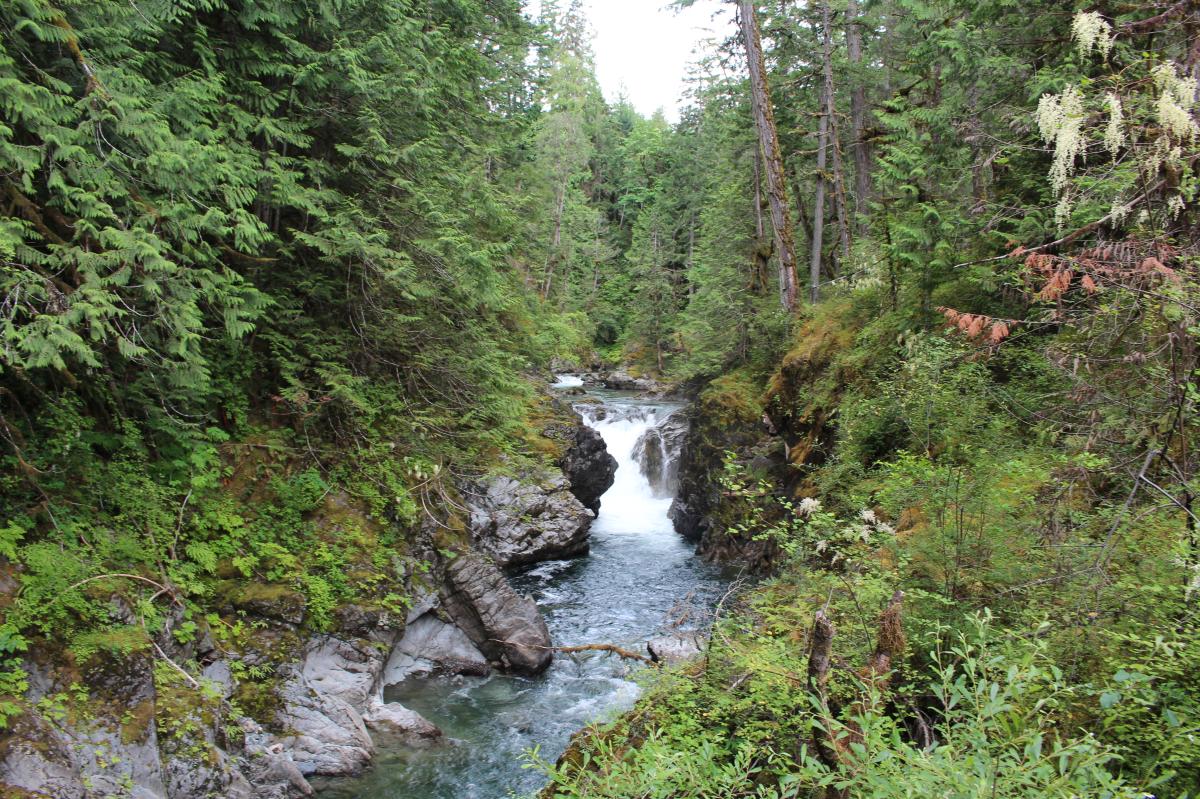 "I work for the Mount Arrowsmith Biosphere Region Research Institute" is a sentence I have said many times over the last year. Most frequently this statement is followed by the question "What's the Mount Arrowsmith Biosphere Region?" I also asked this the first time I heard of the MABR, but I chalked up my lack of awareness to the fact I grew up about 7,500 km east of the MABR in London, UK. Though it turns out that even some people who were born and raised in the Region, don't realise the internationally recognised importance of the place they call home.
These lands (and ocean) were designated a Biosphere Reserve because of the unique ecosystems which are found here. UNESCO defines Biosphere Reserves as learning places for sustainable development. This means that they are sites for testing interdisciplinary approaches to understanding and managing changes and interactions between social and ecological systems. As the MABR has a growing population and much of the land is privately owned, a key goal in this region is management of biodiversity. These issues are not uncommon in other areas around the world and the work the MABR and MABRRI does helps to find local solutions to global challenges.
Funded by the Canadian Mountain Network (CMN), MABRRI is working on a project to establish best planning practices within Biosphere Reserves which can be used by Biosphere communities across Canada. My research team began by analysing different planning and local government documents within the MABR to find out how the designation was used within current policy. As it turns out, the MABR is not referenced very often at all.
We then shifted the focus of this research to look at why planning policies are failing to integrate with this larger overarching designation. The interview stage is still ongoing and the data analysis is yet to begin. However, it does seem apparent that there is interest from politicians and planners to get a better understanding of what the MABR is and how it can be integrated into their work. We have also been able to engage with other Biosphere Reserves across the country to learn what they are doing and share a bit about what practices we use here in the MABR.
While the final report is still in progress, I feel we are already conducting valuable outreach for the MABR by speaking to interview participants. Many of the participants enjoy brainstorming with us about the future of the MABR and how they view the role of MABRRI in that future.
Effective management of biodiversity and the preservation of our natural resources and ecosystems is only achievable through collaboration on a large scale. As the Region covers a wide area and includes many different communities it will be a challenge to create 'one-size-fits-all' policies. Our hope is to generate a set of guidelines which can be adapted into policies which suit individual communities. Hopefully this will keep the entire MABR moving towards a common goal and it will be here to enjoy for generations to come.