MABRRI has an amazing team of Project Coordinators, Full-time Research Assistants, and Student Research Assistants. We value our team members as they help with ongoing projects and daily operational tasks.
The Coordinator team helps to manage MABRRI's daily operations. From coming up with new projects, to creating new partnerships, to finding funding that allows MABRRI to hire so many students, the Coordinators help with it all. In addition to the Coordinator Team, MABRRI's full-time staff help with ongoing projects and daily operational tasks.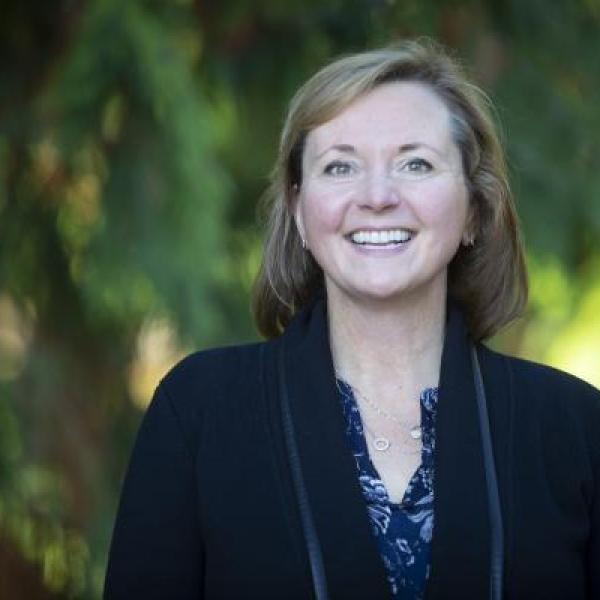 Dr. Pam Shaw, Research Director
Pam is MABRRI's Research Director as well as the Director of the Master of Community Planning Program at Vancouver Island University. Pam has more than 35 years of experience in land use planning and facilitation, and is currently researching human/nature connections. She brings ideas, connections, and experience to the research team.
Graham Sakaki, Regional Research Institute Manager
Graham has been involved with MABRRI since it was established in August of 2014. Graham oversees the coordination of all ongoing research projects. His educational background includes a Master of Community Planning, a Bachelor's Degree in Natural Resources Geography and a diploma in Forest Resource Technology from VIU. Graham's professional experience in organizational management has transferred seamlessly to MABRRI.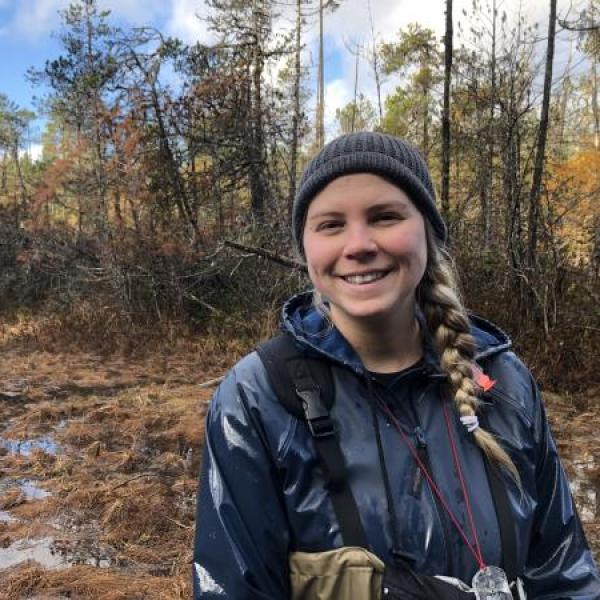 Jessica Pyett, Research and Community Engagement Coordinator
Jessica graduated from VIU's Geography program in 2018, specializing in Natural Resource Management. 
Her current research focus is on environmental protection and analyzing the impacts of climate change on vulnerable plant and animal species. Jessica's role at MABRRI is to assist and lead research projects on the ground.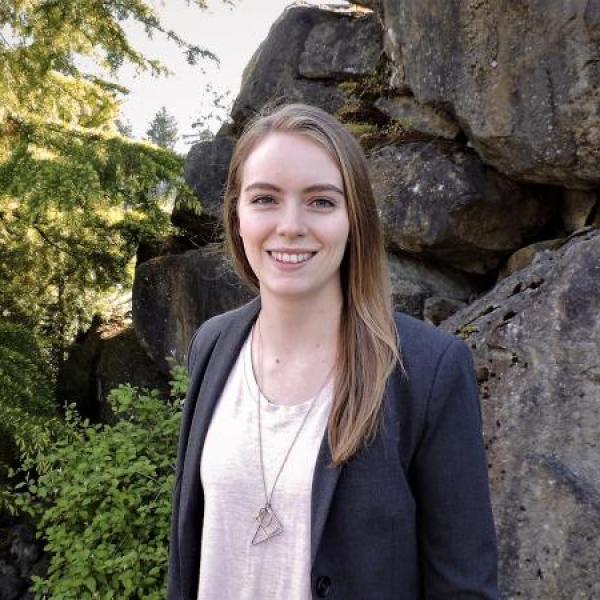 Courtney Vaugeois, Assistant Research and Community Engagement Coordinator
Courtney graduated from VIU in 2018 with a Bachelor of Arts in Sociology and Psychology. Since then Courtney has worked for the Mount Arrowsmith Biosphere Region Research Institute focusing on projects related to social and cultural sustainability. She started at MABRRI in a student Research Assistant position, gradually working her way up to the Assistant Research and Community Engagement Coordinator role in 2021. For the past four years, Courtney's main focus has been advancing the United Nation Sustainable Development Goals, which has provided her with extensive knowledge on the Goals. Courtney has been working to educate local communities on the SDGs and how to localizing them. With her degree and experience at MABRRI, Courtney has developed a passion for sustainability which she hopes to share with the local community and expand with future education.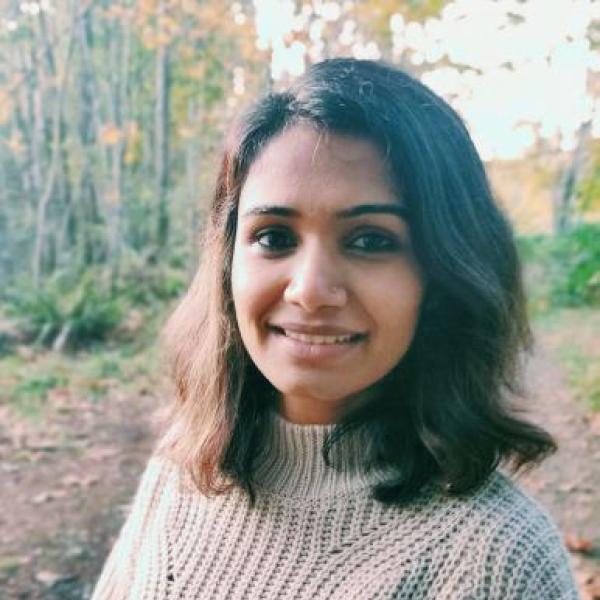 Sonal Deshmukh, Planning Project Coordinator
Sonal is a graduate of the Master of Community Planning program from Vancouver Island University. She holds an undergraduate degree in Architecture and has developed a set of skills as a practicing architect for almost a decade. Hailing from the central parts of India and relatively new to Canada, Sonal has acquired a keen interest in Canada's Indigenous history. She was inspired by and impressed with the resilience of Indigenous people and believes there are valuable lessons learned from Indigenous ways of living. She is an ambitious designer with hopes of improving urban issues through responsive community-led designs. Sonal brings her passion, entrepreneurial spirit, and fresh perspective to further the goals of MABRRI's diverse array of initiatives.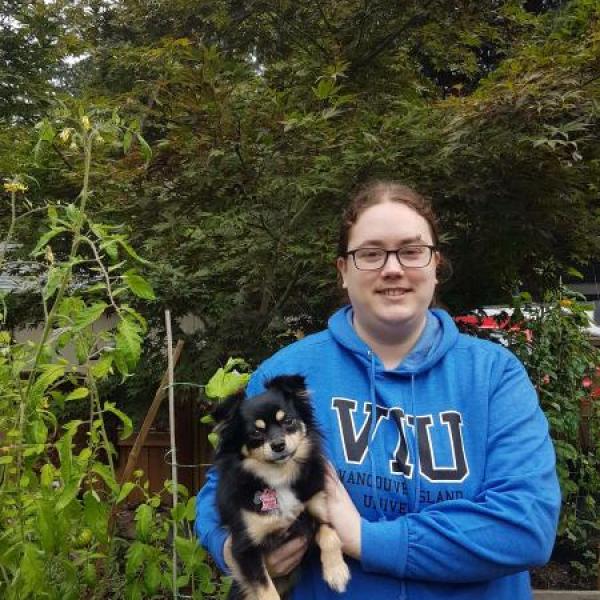 Ariel Verhoeks, Financial Coordinator & GIS Specialist
Ariel is a graduate from VIU's GIS Diploma program and is MABRRI's GIS Specialist and Financial Assistant. After graduating in 2017 with a Bachelor of Arts in Global Studies and Geography, she decided to further her education and enroll in the diploma program. Alongside MABRRI, she is excited to be working on the spatial analysis components of MABRRI's projects. Having lived in Nanaimo her whole life, she believes that working with the MABR and with the MABRRI team is a wonderful opportunity for her to do hands-on work in her home region.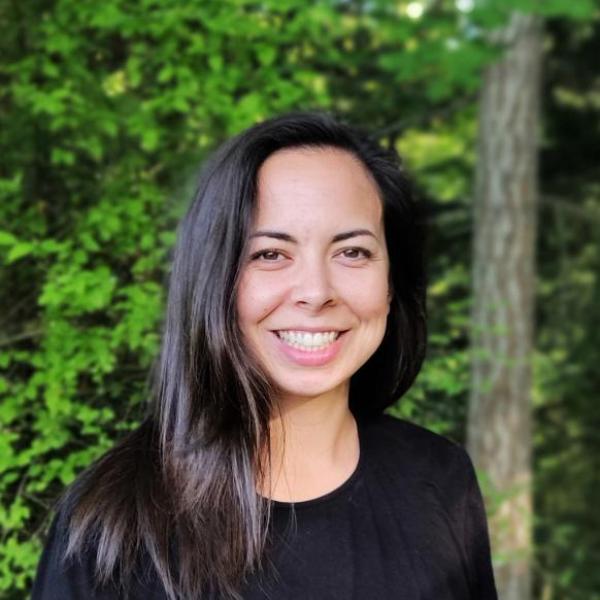 Jenica Ng-Cornish, Environmental Project Coordinator
Jenica's educational background is in a Bachelor of Science, with a major in Geoscience. From being a student at VIU to becoming a full-time employee at MABRRI, Jenica has gained a variety of experience in field work and interdisciplinary research. With interests in environmental preservation, climate change science, and sustainability in all its forms, Jenica is excited to be a part of the MABRRI team where she can continue to learn and contribute to meaningful research.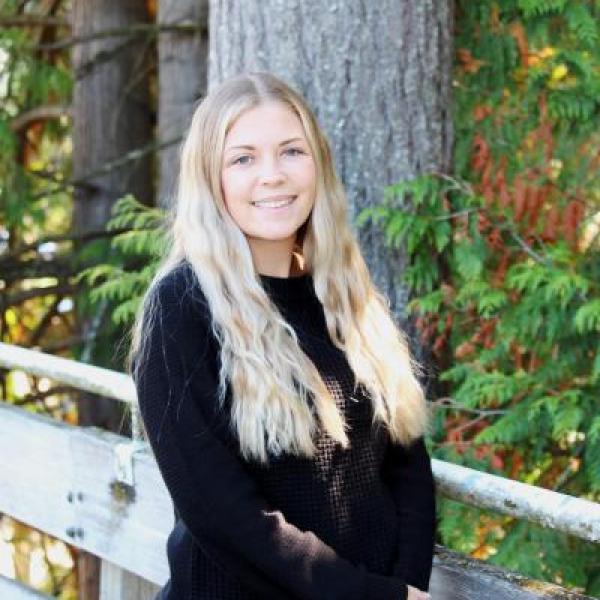 Mandy Hobkirk, MABR Coordinator
Mandy had been a student employee with MABRRI since the fall of 2017. After graduating from Vancouver Island University from the Bachelor of Science Degree Program in 2019, she transitioned into the role of MABR Coordinator. Mandy manages the MABR's internal and external communications, coordinates community engagement events, manages the MABR's youth program, and facilitates meetings and community forums for the MABR. Mandy has a passion for the environment, and is very excited to work within the Mount Arrowsmith Biosphere Region.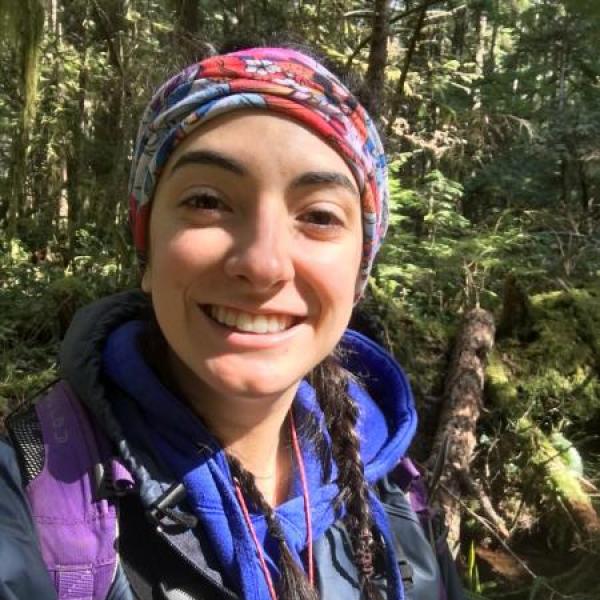 Alanna Vivani, Environmental Project Coordinator
Alanna has graduated with a Bachelor of Science in Biology from VIU in 2018. Her passion for marine biology was the driving factor to move from Ontario. Since then, she's fallen in love with Vancouver Island and the ecosystems surrounding coastal British Columbia. During her time at VIU, she studied sea otter foraging behaviour and occupation time. This research solidified her interest in marine mammals and conservation. She is working with MABRRI as a Project Coordinator, involved in the Forage Fish Spawning Habitat Monitoring Project and Timing Windows in the RDN. She's excited to be a part of the MABRRI team and contribute to their work on conservation.
Anna Lawrence, Senior Research Assistant
Anna is an Anthropology graduate and is also completing a MA in Sustainable Leisure Management here at VIU. Anna is originally from England and moved to Treaty 7 territory in Alberta with her family when she was ten. She has lived on Coast Salish territories for the past seven years. Anna's research focus has been primarily in environmental and social/cultural sustainability and is excited to join MABRRI as a Senior Research Assistant.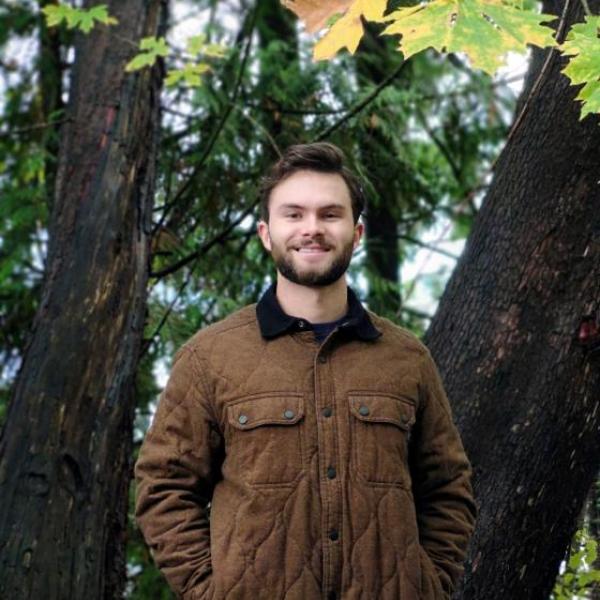 Jacob Frankel, Senior Research Assistant
Jacob graduated with a Bachelors degree in Geography in 2020, specializing in Natural Resource Management. His areas of past experience include ecosystem based management and environmental sustainability. Jacob is excited to be working with MABRRI as a Senior Research Assistant, supporting conservation initiatives which include the Wetland Monitoring and Forage Fish Spawning Habitat Monitoring projects.