MABRRI's research coordinator, VIU students, and faculty associates work with community partners to create and conduct research projects that advance our understanding of people and nature--and the interaction between these--On Vancouver Island. Listed below are some of the projects that MABRRI is currently working on. If you are curious about projects that are currently happening within the MABR check out our Current Projects in the MABR page.
Bull Kelp Monitoring & Enhancement Plot Project
This project was inspired by previous bull kelp projects that MABRRI has undertaken, however this one is on a much larger scale. This pilot project involves the installation of one bull kelp seeded line planted at two different locations, one of which is within the MABR. The general purpose of the project is to attempt to re-establish bull kelp populations in the lower regions of the Strait of Georgia. Unfortunately, over the past few decades there has been a significant loss of bull kelp in this region. Bull kelp, when dense, forms forests that are rich in diversity, providing food and security. Since biodiversity within and surrounding bull kelp forests has been so well documented, MABRRI will also be conducting underwater surveys where species richness will be documented. This will aid MABRRI in determining how quickly this type of ecosystem can be re-established and to what capacity.
Our team will continue to check on the kelp line and conduct underwater surveys every two to three weeks throughout the spring and summer months. These surveys will be done in order to determine if there is a difference in species diversity before and after the establishment of the bull kelp lines.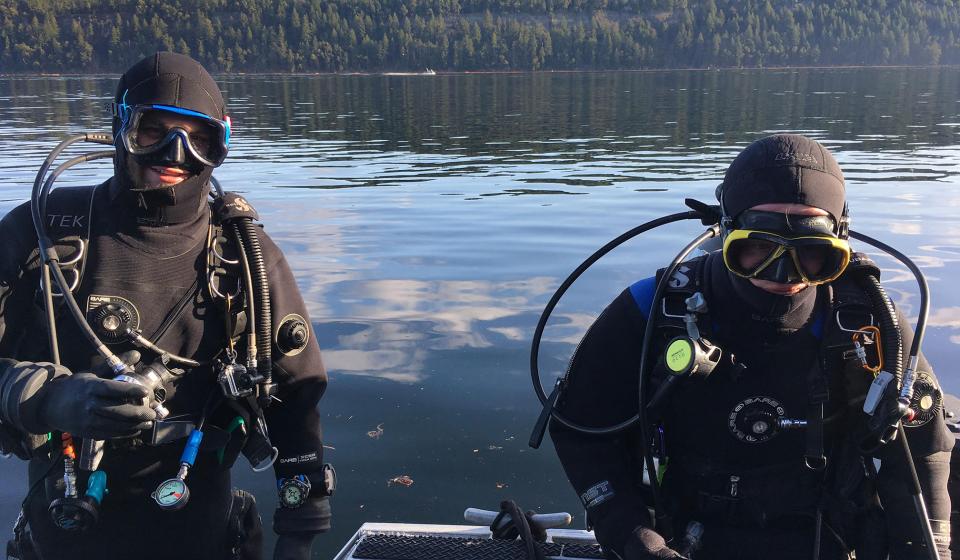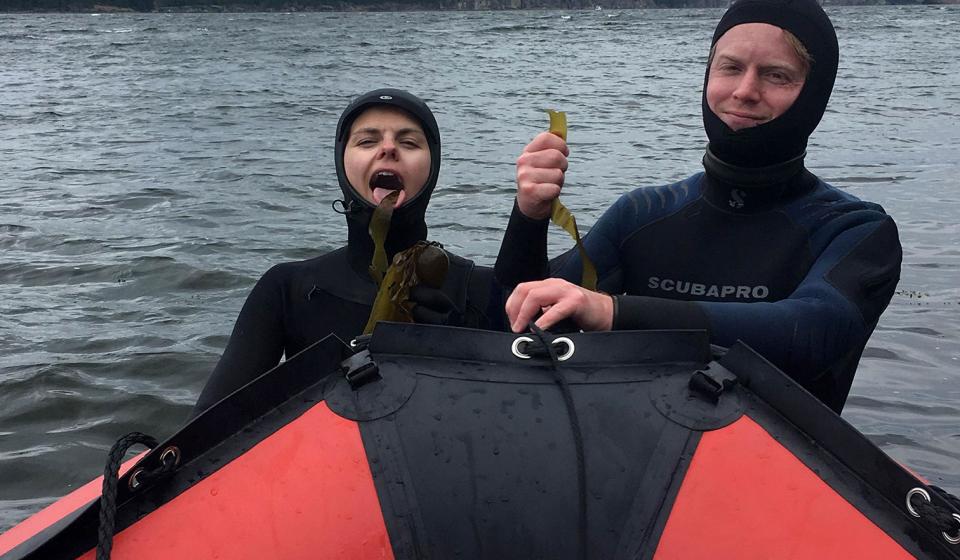 Research Assistants Chrissy Schellenberg and Brian Timmer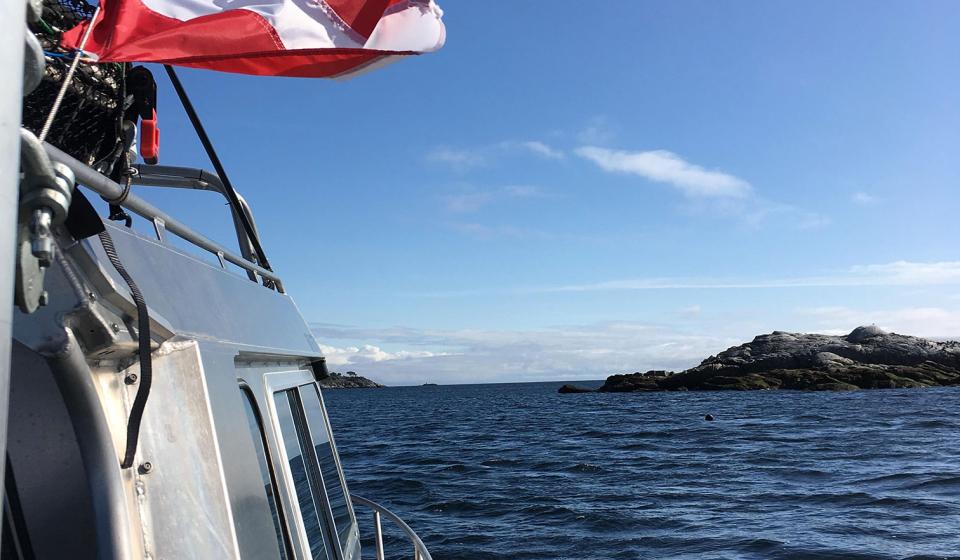 Preserving language and knowledge pertaining to native plants traditionally used by Snuneymuxw First Nations
MABRRI student researchers are working with Geraldine Manson and elders from the Snuneymuxw first nation to identify, research and map native species, sites, and soils occurring on the Nanaimo, Vancouver Island University Campus in order to determine suitable locations to plant native plants traditionally used by Snuneymuxw First Nations for medicinal purposes. Once sites have been determined we will plant species among the campus, and have signage and mapping associated with each species in an effort to help preserve the traditional medicinal values, language, and knowledge pertaining to each species. Once the initial portion of this research is completed, we can then develop programs and courses that can be offered at Vancouver Island University at the Aboriginal Gathering Place, and have Snuneymuxw traditional knowledge holders teach others about the important values, uses, and cultural significance related to native plants.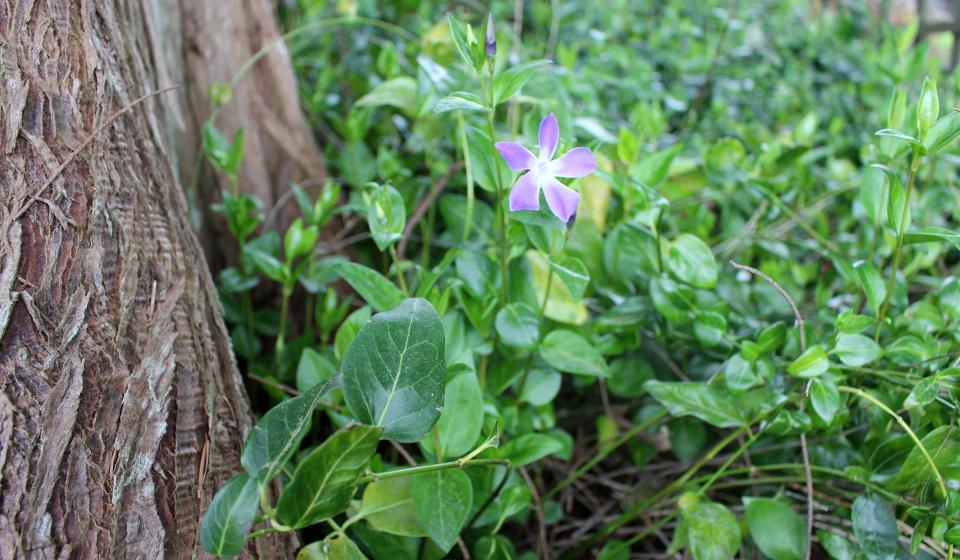 Forage Fish Spawning Habitat Monitoring
The Forage Fish Spawning Habitat Monitoring project was developed with three main objectives in mind: [1] create predictive mapping of forage fish spawning habitat from Deep Bay south to Sooke, [2] conduct sampling of selected sites in the same region as the predictive mapping, groundtruthing the mapping that is created, and [3] develop a citizen science component to the project that will build capacity on Vancouver Island to monitor and map the greatest amount of forage fish spawning habitat as possible. Ultimately, once this project is well established and more groups have been trained by MABRRI to conduct the forage fish sampling, we would like to see this project expand outside the identified region to include the entirety of Vancouver Island. Initial funding from the Nature Trust of BC, World Wildlife Fund (WWF) Canada, and Vancouver Island University (VIU) has allowed MABRRI to get this project started and have our staff trained.
The project began in October 2017 when three VIU students were hired on to be trained and conduct the sampling with some of the other MABRRI Research Assistants. On November 1st, Phillip Dionne, a Nearshore and Forage Fish Scientist from the Washington Department of Fish and Wildlife, made the trip up to Nanaimo to train seven MABRRI and two WWF-Canada team members. Phillip instructed the newest forage fish sampling methodology called the "vortex method for separation of forage fish eggs from beach sediment." This method is more efficient, more effective, and more community-friendly than previously used sampling methods that were used by other forage fish sampling organizations on Vancouver Island.
Beginning in December, after a second training session regarding habitat characteristics with Pam Thuringer, a marine biologist volunteer from WWF-Canada, MABRRI was able to begin scouting sites and sampling in the Qualicum Beach area. In addition to sampling, MABRRI hired on two students from the Advanced Diploma in GIS Applications to assist with the predictive mapping portion of the project. MABRRI's current goals include: [1] by the end of March to have the Parksville Qualicum Beach area sites established and sampled, [2] by the end of 2018 have all the sites in the Regional District of Nanaimo established and sampled, beginning to expand south into the Cowichan Valley Regional District, and [3] beginning in March begin to host information/training sessions with interested Vancouver Island residents that would like to contribute to data collection.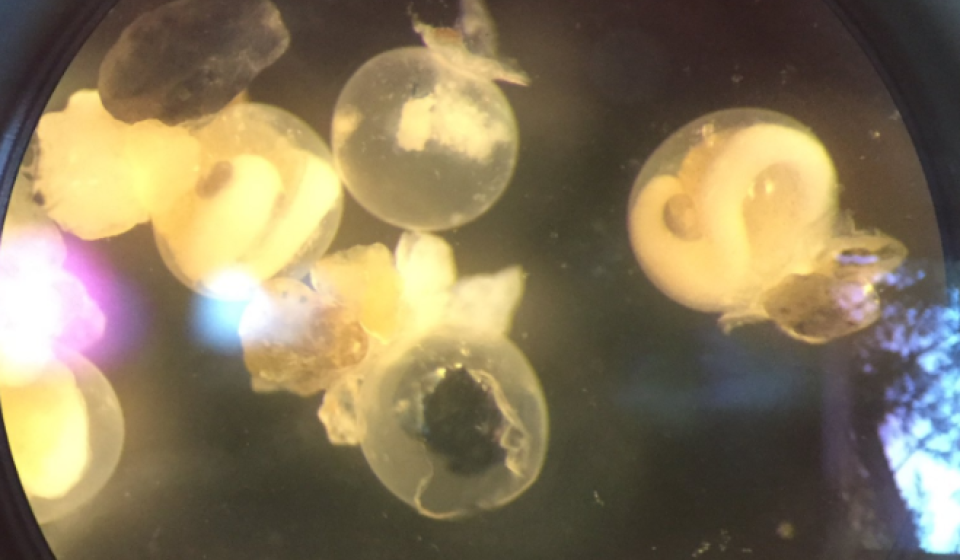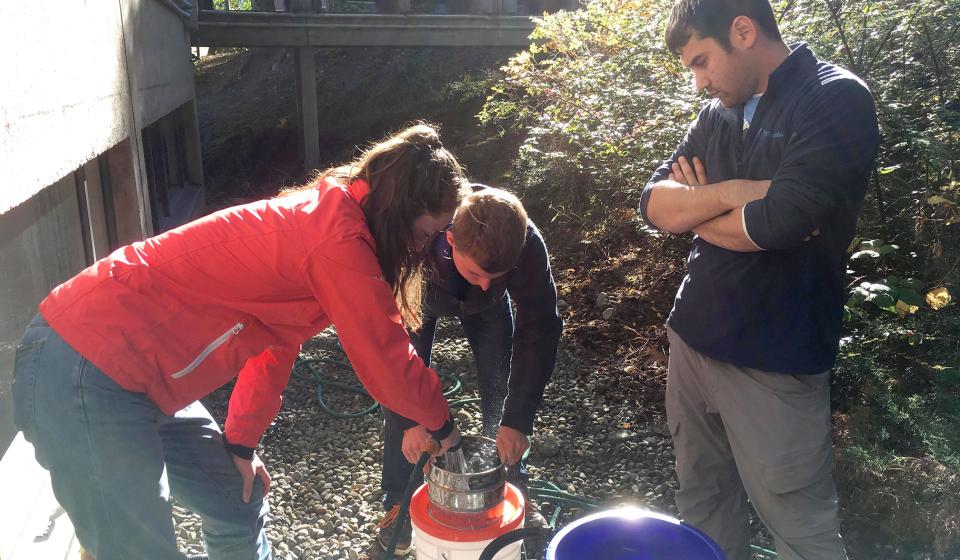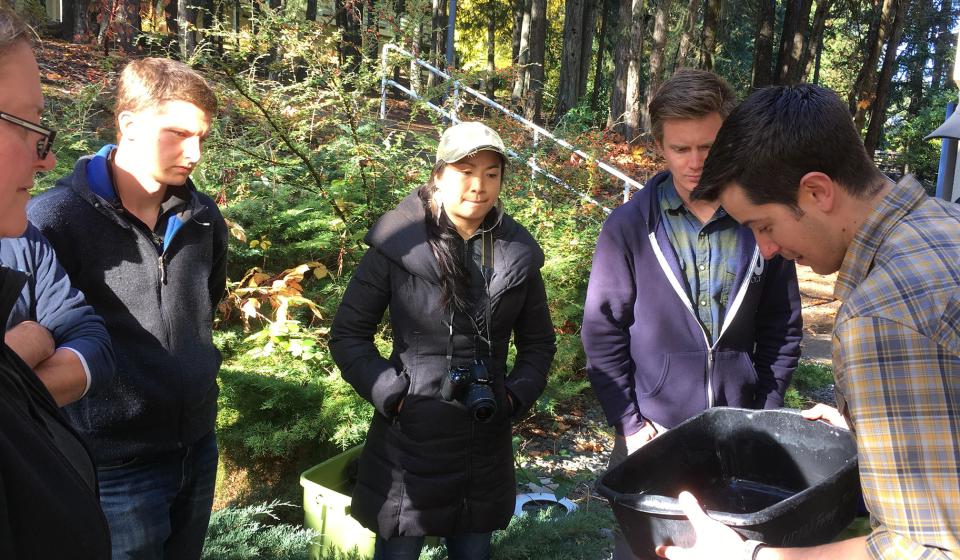 West Coast Multiplex Survey
The communities along the Central West Coast of Vancouver Island have been exploring the possibility of constructing and operating a multiuse recreational facility in partnership with the West Coast Multiplex Society. The multiplex has been supported by a memorandum of understanding signed by the Alberni-Clayoquot Regional District (ACRD), Tla-o-qui-aht First Nation, Ahousaht First Nation, Yuułuʔiłʔatḥ Government, Hesquiaht First Nation, Toquaht First Nation, the District of Tofino, and the District of Ucluelet. MABRRI was contracted by the ACRD to help develop and facilitate a way to gauge the interests of the community in regards to the multiplex. MABRRI, in collaboration with Dr. Sylvie Lafreniere (Department of Sociology, VIU), developed a survey that was sent to residents of the region to determine their support for the multiplex. Throughout November of 2017, MABRRI student researchers helped to compile and analyze the results from the survey. A final report, outlining the results from the survey, is currently in development.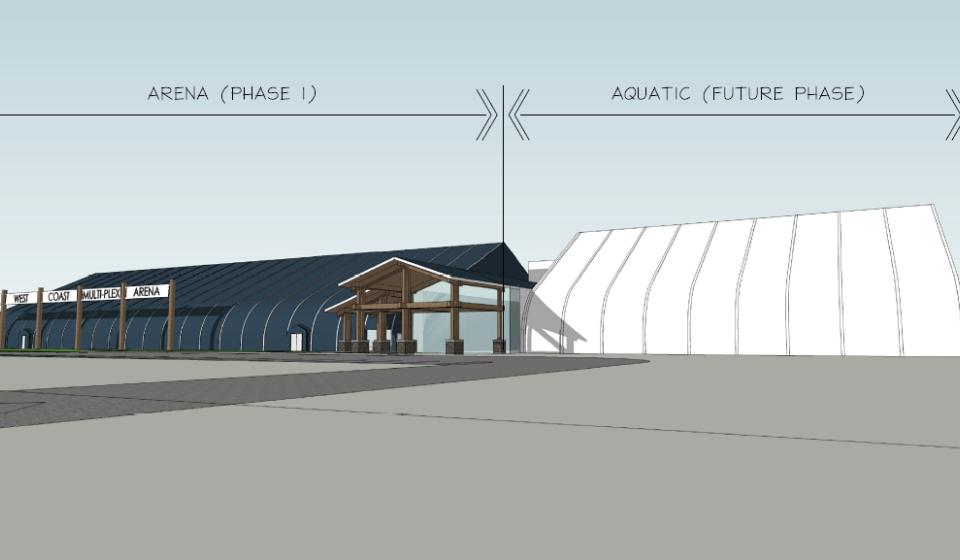 Proposed Structure - Photo from West Coast Multiplex
Five Acre Farm Stream Mapping Project
MABRRI is conducting a project in collaboration with Nanaimo Foodshare Society and VIU's Workplace Essential Skills and Training (WEST) program. These organizations are working together to gather information regarding one of Nanaimo's last remaining historical five acre farm parcels. MABRRI's primary goal is to collect historical and current data on the wetland and water sources that drain in and out of it; the stream that passes through the property, which is currently lacking a name, has been heavily impacted by human development. A large portion of the stream, that ultimately flows into the Chase River, has been buried, which has resulted in the loss of important aquatic habitat. MABRRI's student research assistants will be mapping all publicly accessible properties that the stream passes through, as well as reaching out to private land owners in order to gain access to map the stream where it meanders through their properties. Mapping this stream will provide the team with a better understanding of how impacted it currently is by human development, as well as potentially identify areas that would benefit from daylighting and stream remediation efforts.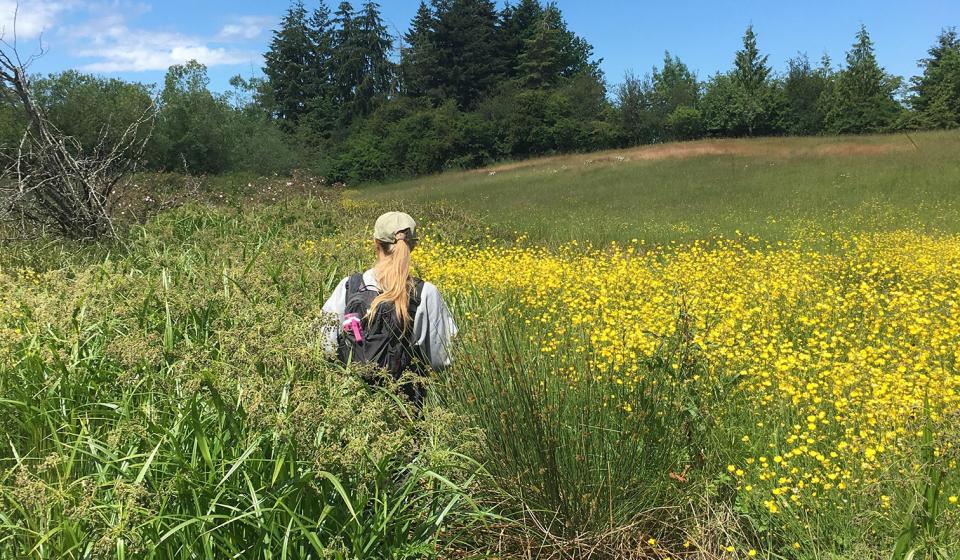 Malahat First Nation Project
This newly formed partnership is a five-year agreement, where VIU will assist Malahat First Nation on a range of projects. Year one will provide an opportunity for scoping out priority issues and developing mapping projects with extensive flexibility in managing the arc of projects. Each project will be fully and indivudually scoped, then seperately agreed to, by both parties.  We are excited to announce this new partnership and agreement and look forward to updating our project description when more news comes our way!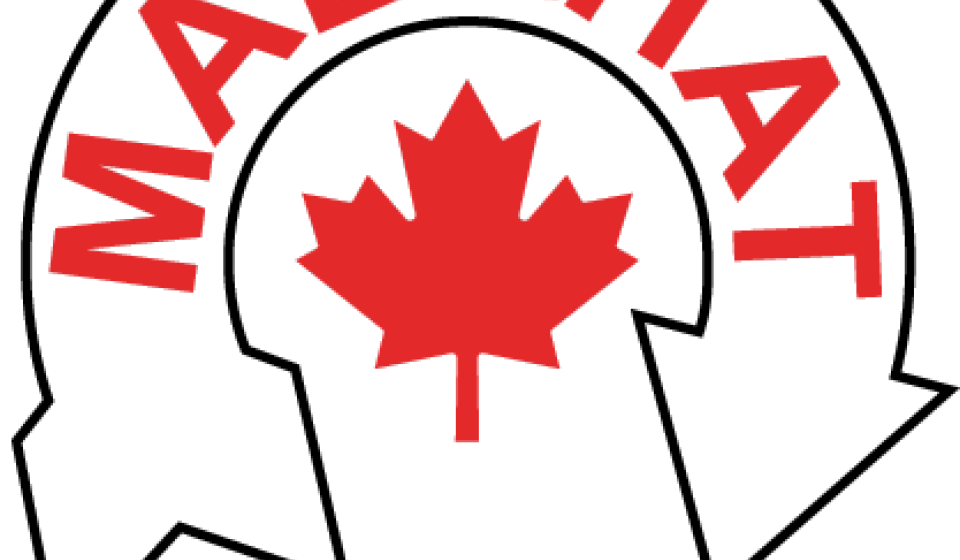 District of Ucluelet Official Community Plan
MABRRI and the District of Ucluelet have recently partnered to revise the municipalities Official Community Plan (OCP). The current OCP update process will streamline and impove upon the Vision and Guiding Principles set out in the 2011 OCP, by bringing them in line with best practices in planning and current community thought. Preparation for a revised OCP is now underway with the start of public consultation of issues related to the current OCP. Four events and an online survey were conducted between September and December of 2016. These were conducted by both staff of the District of Ucluelet and students from Vancouver Island University's Master of Community Planning program. The purpose of the first three events and the online survey was to understand the public's perspective on the current OCP and on Ucluelet itself; the last event is to present these findings in the final event.