MABRRI's research coordinator, VIU students, and faculty associates work with community partners to create and conduct research projects that advance our understanding of people and nature, and the interaction between these, On Vancouver Island. Listed below are some of the projects that MABRRI is currently working on. If you are curious about projects that are currently happening within the MABR check out our Current Projects.
Indigenous Homes Innovation Initiative: Impact Measurement
Indigenous Services Canada (ISC) approved 24 projects to receive funding under the Indigenous Homes Innovation Initiative (IHII). MABBRI is leading IHII's impact measurement project with support from the Council for the Advancement of Native Development Officers (CANDO) and IHII Secretariat. 
The MABBRI team is working on meeting the objectives of the impact measurement project by examining whether IHII has led to desired outcomes and impacts. MABBRI supports the project Innovators to show their project's social impact to potential investors and share findings with Impact Canada to support broader impact measurement of all 'challenges' and 'initiatives'.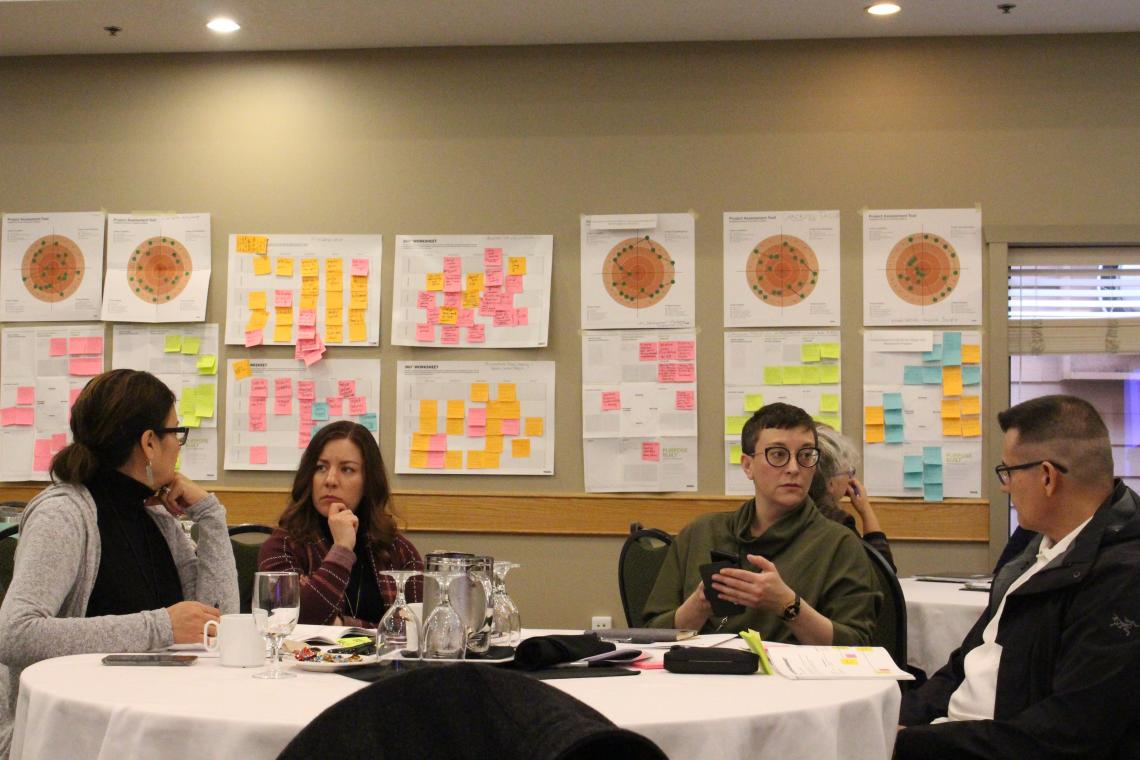 Universities and the SDGs: Engaging the campus community in the 2030 Agenda
Throughout 2018 and 2019, the MABRRI team investigated how VIU is meeting the United Nations 17 Sustainable Development Goals (SDGs). Established in 2015, the SDGs act as a blue print that all world nations can follow to achieve social, economic, and cultural prosperity while simultaneously caring for and protecting the earth. The cooperation of many different sectors, including academic institutions, is necessary in order to achieve all 17 SDGs by the year 2030. Through an extensive literature review, over 80 meetings with VIU faculty and staff, and three community engagement events, the MABRRI team researched not only how VIU is meeting the SDGs, but what VIU can do moving forward to continue to meet them in the future. With this data, MABRRI was able to provide a list of recommendations to the Office of the President in January 2020. 
In early 2021, VIU received funding from the Government of Canada's Sustainable Development Goals Funding Program to continue promoting and advancing the SDGs at VIU and its surrounding communities. This funding focuses on community outreach and raising awareness on the SDGs through several activities such as, SDG training sessions for VIU students and local organizations, social media engagement, various workshops, and student surveys. The primary outcome of the community outreach is to increase exposure and knowledge of the SDGs at VIU and surrounding communities. Ideally, increased knowledge of the SDGs will foster future collaborative projects amongst VIU and local organizations to further address the SDGs regionally.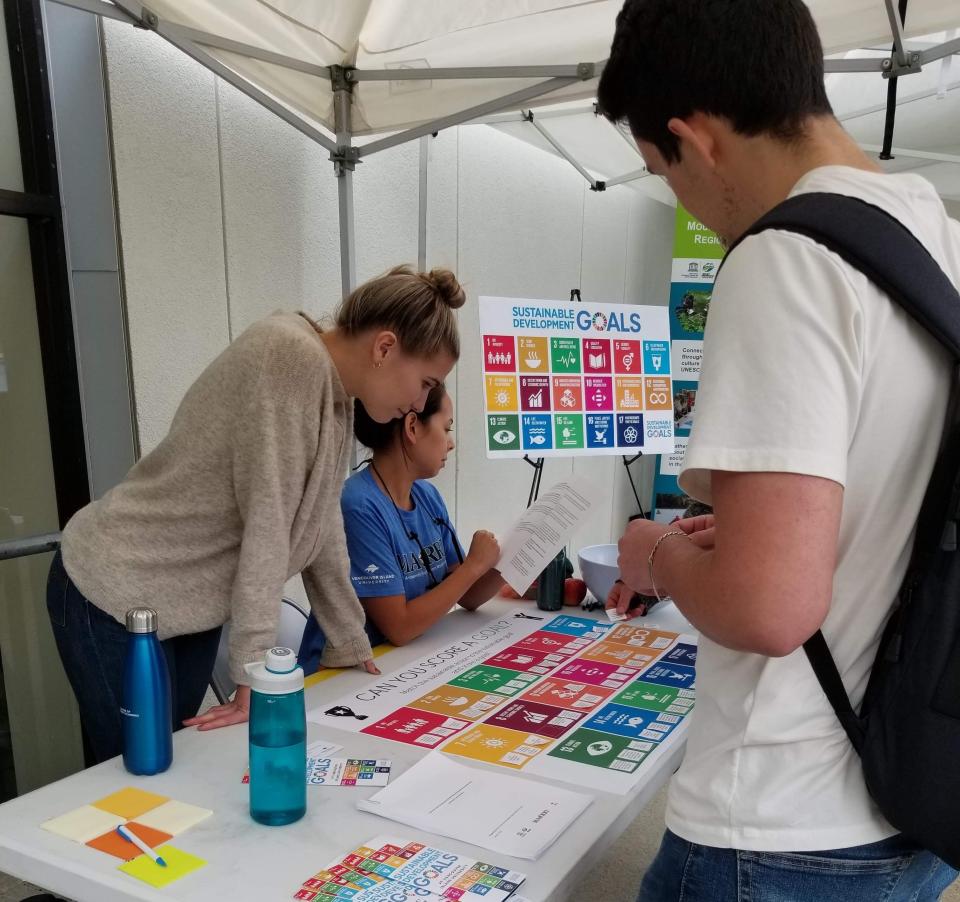 Diana Krall Plaza Redevelopment Plan
Diana Krall Plaza is situated at a key location in the heart of downtown Nanaimo. It has significant potential as one of Nanaimo's premier public sites. However, it suffers from a lack of appropriate connectedness to other key parts of the downtown and remains isolated and unused. The Diana Krall Plaza Redevelopment Plan was initiated in order to identify priorities and design concepts that will reinvigorate the Plaza.    In collaboration with the City of Nanaimo, VIU, and the Master of Community Planning Program, this project will engage students in research and community events, in order to collect information and feedback with regards to improving Diana Krall Plaza. This will occur during three local events, including a drop-in Diana Krall Plaza event, Community Idea Forum, and a design charrette. All of the collected information from the events, as well as new design concepts brought forth from the team will be compiled and included in the plan. The project is set to wrap up in November 2020.
City of Campbell River Environmental Bench Marking
Development along our coasts and water sources can pose risk to fish and wildlife species and habitat. As such, federal, provincial, and municipal governments have developed regional timing windows, which are periods of time during the year where development may be carried out with the lowest risk. Terms and conditions for these timing windows vary based on regional differences in fish and wildlife species, habitat, and geography.
The City of Campbell River has asked MABRRI to conduct background research to determine work windows that pose the least risk to the natural environment, and to develop easy to understand graphics and materials to hand to the public.
Additionally, the City of Campbell River has many groups of dedicated stream-keepers and citizen scientists working within Nunns, Simms, Kingfisher, and Willow Creeks. MABRRI will work with these groups to develop urban stream report cards. These report cards will be used to standardize the data collected and collection methods and to help to determine urban stream health.
Bull Kelp Monitoring and Enhancement Plot Project
This pilot project involves the installation of one bull kelp seeded line planted at two different locations, one of which is within the MABR. The general purpose of the project is to attempt to re-establish bull kelp populations in the lower regions of the Strait of Georgia. Unfortunately, over the past few decades there has been a significant loss of bull kelp in this region. Bull kelp, when dense, forms forests that are rich in diversity, providing food and security. Since biodiversity within and surrounding bull kelp forests has been so well documented, MABRRI will also be conducting underwater surveys where species richness will be documented. This will aid MABRRI in determining how quickly this type of ecosystem can be re-established and to what capacity.
For the 2019 growing season, we have been seeing quick growth of individuals, although there is evidence that the kelp are experiencing some heat stressors with epizoan encrustations occurring on the individuals and the ends of the fronds beginning to become tattered. The MABRRI team is hopeful that we will see the bulk of the individual bull kelp produce sori (spores) by the end of the season, as there has been some sori production already occurring earlier in the season.
MABRRI would like to thank the following individuals and organizations that have helped them along the way, including Environment and Climate Change Canada, Project Watershed, Sundown Diving, Hornby Island Diving, Green Sea Kelp Co., and our volunteer divers. Their advice and services have enabled this project to be a success!
MABRRI Bull Kelp Monitoring & Enhancement Video
Preserving language and knowledge pertaining to native plants traditionally used by Snuneymuxw First Nations
MABRRI student researchers are working with Geraldine Manson and elders from the Snuneymuxw first nation to identify, research and map native species, sites, and soils occurring on the Nanaimo, Vancouver Island University Campus in order to determine suitable locations to plant native plants traditionally used by Snuneymuxw First Nations for medicinal purposes. Once sites have been determined we will plant species among the campus, and have signage and mapping associated with each species in an effort to help preserve the traditional medicinal values, language, and knowledge pertaining to each species. Once the initial portion of this research is completed, we can then develop programs and courses that can be offered at Vancouver Island University at the Aboriginal Gathering Place, and have Snuneymuxw traditional knowledge holders teach others about the important values, uses, and cultural significance related to native plants.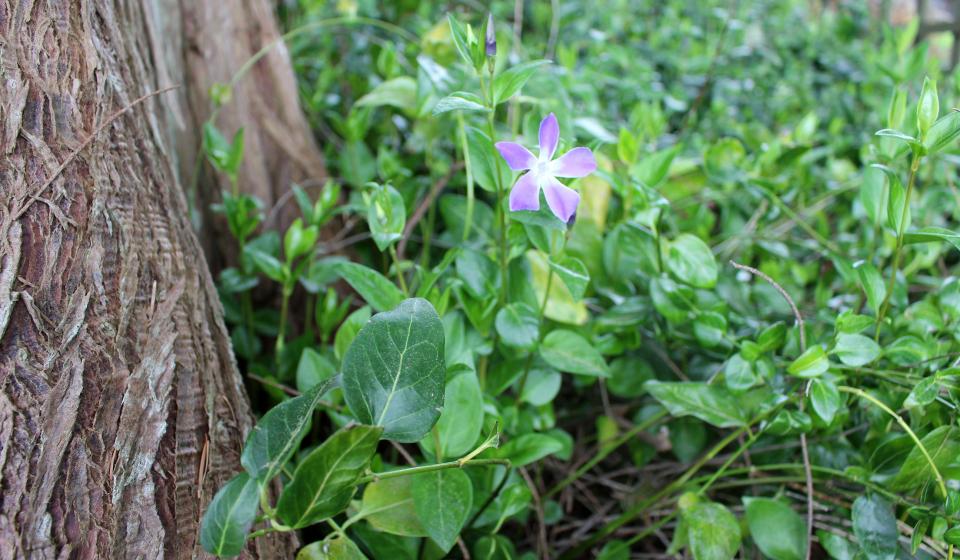 Braiding United Nations Global Agendas: Supporting the SDGs and the UNDRIP
MABRRI is currently working with the Canadian Mountain Network to highlight the significance of collaboration between Indigenous and Western knowledge systems in research, knowledge mobilization, and supporting the health and resilience of mountain systems and communities. Braiding these knowledge systems together acts as a critical step in working towards the United Nations (UN) Sustainable Development Goals (SDGs) and implementing the UN Declaration on the Rights of Indigenous Peoples (UNDRIP). In the first stage of this work, the CMN and the UN Sustainable Development Goals (SDGs) project, MABRRI reported on the connections between CMN research, knowledge mobilization, and the UN SDGs. Braiding United Nations Global Agendas will expand upon this by promoting the importance of braiding knowledge in advancing the SDGs, emphasizing the significance of an UNDRIP-aligned approach. The outcome of this project intends to inform the Government of Canada of the important and necessary work of CMN, highlighting the Network's approach to paving a path to a more sustainable and inclusive future.
MABRRI's work is being guided by a Technical Advisory Committee, made up of a diverse panel of experts in sustainable development, Indigenous rights, and governmental processes. From January – March 2022, the team will interview Network members to gain an understanding of how CMN braids knowledge to support UNDRIP and the SDGs. The objective of this project is to present the important work of CMN to leading decision makers in Canada to inform and advance holistic sustainable development.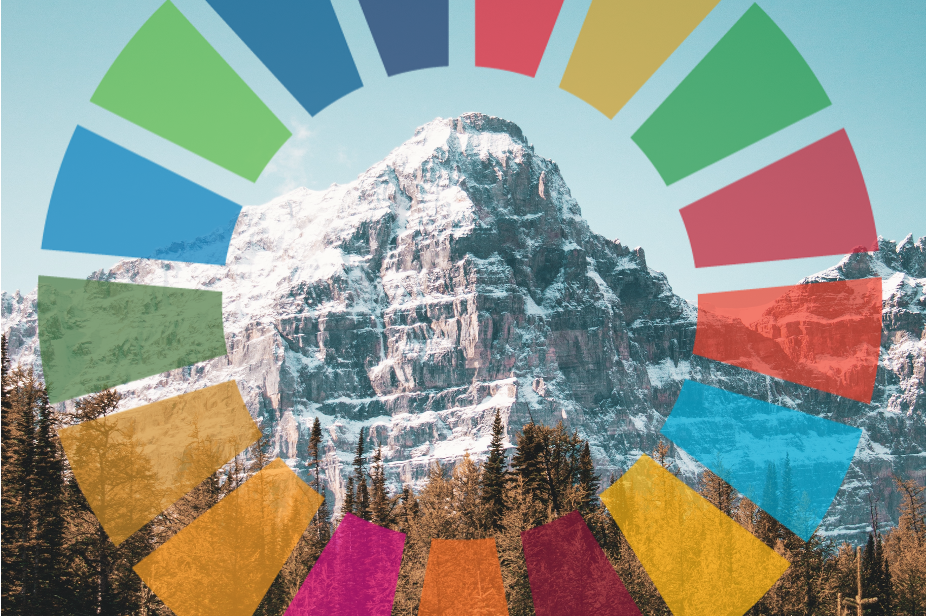 Lantzville Beach Road Ends Design Project
The District of Lantzville approached MABBRI to work together on a project aimed at providing concept designs for two main beach road ends in Lantzville (Lavender Road and Harper Road). Similar to many coastal communities, the District of Lantzville has a number of 20m wide road dedication accesses to their beaches. They are essentially unconstructed areas, some of which have limited amenities. The District Council has a strategic objective to "green up" their beach road ends.
For this project, MABBRI's role includes preparing a survey for the purpose of seeking community input on the 12 beach road ends, compilation and analysis of the survey data, and preparation of an engagement summary report. Additionally, MABRRI is preparing management/improvement policies for each of the 12 beach road ends that could include types of amenities and features to be included at each. Finally, the Team is creating two concept designs for two of the most important beach road ends to the District of Lantzville.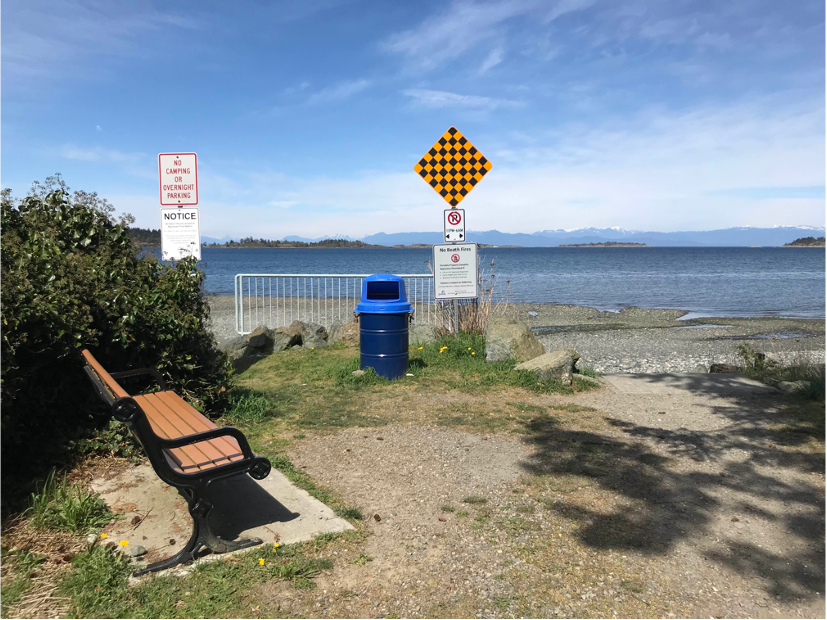 Ecological Accounting Process: Stream Valuation
In partnership with the Partnership for Water Sustainability in British Columbia (PWSBC), the Ecological Accounting Process (EAP) project examines how the natural commons, such as riparian areas surrounding streams, impact property values through the proximity to streams and the ecosystem services they provide. Additionally, the EAP analyzes the value of the land underlying the natural commons, areas where the riparian setback area and stream channel fall, as well as the investment of maintenance and management that is put into the stream by property owners, the local government, and stewardship groups. Resulting from this project are reports detailing the EAP results providing research to inform decisions regarding ecological assets, as well as evidence to support management of the natural commons from a financial perspective.

The team is focusing on three watersheds – Bowker Creek in Victoria, the Millstone River in Nanaimo, and Bings Creek in the District of North Cowichan. Currently only Bings Creek remains, with studies on Bowker Creek and the Millstone River being completed.
Nanaimo Trail Survey 2021: Economic Impact of Mountain Bike Tourism, Management Considerations and User Characteristics
MABRRI is working with Matt Bowes, VIU Geography Professor, to look at the economic impact of mountain bike tourism for the Nanaimo Region. The overarching goals of this study are to provide support for economic diversification in the growing mountain bike tourism sector; and strengthen and build new relationships among and between stakeholders. Strategic planning that meets visitor expectations, addresses stakeholder concerns and reflects community values is critical for mountain bike tourism development. The objectives of this study are to: assess the economic impact of visitors to Nanaimo's trails; identify the management preferences of local users and visitors; and understand trail user motivations.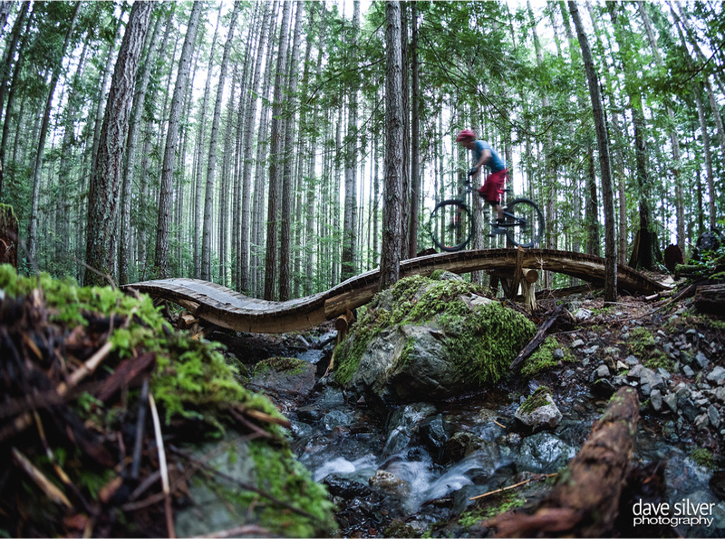 Timing Windows
The Timing Windows project aims to educate the public and protect species throughout the Regional District of Nanaimo (RDN). Western painted turtles (Chysemys picta bellii) are a native turtle species that have populations across Canada. With increasing development and presence of introduced predators, the population has suffered and is listed as threatened through the Species at Risk Act (SARA) and the Committee on the Status of Endangered Wildlife in Canada (COSEWIC). The Western screech owl, kennicottii subspecies (Megascops kennicotti kennicotti), is a small native owl residing on the Pacific coast of British Columbia. As a
non-migratory bird, this population faces threats from habitat loss year round on the coast.
Our goal is to protect and enhance turtle nesting sites to minimize disturbance and predation on hatchlings, as well as construct owl nest boxes to increase habitat availability. We plan to install signage at restoration sites to inform and educate the public on the species itself, their known threats, and the work being done to minimize the threats. Our researchers will also be installing similar signage throughout the RDN, focusing on each municipality and the species that are locally and ecologically important to the region and local Indigenous communities. We hope that raising awareness to these additional species will reduce the risk of them becoming a conservation concern in the future. Lastly, a document will be generated outlining work windows of least risk. This document will be provided to the local municipalities to be used as a tool for planning policy and development activities at times of least risk throughout the year, thereby protecting already threatened species and preventing others from becoming a conservation concern.
K'ómoks First Nation: Community Pulse 2020
MABRRI will be working with K'ómoks First Nation to develop a Community Pulse document, which provides a snapshot of the community, outlining demographic, economic, social, and environmental indicators. The document will showcase the current strengths and challenges that the community is facing. By outlining these aspects of the community, it is anticipated that K'ómoks First Nation will have a greater understanding of where resources should be allocated to most benefit their member's needs effectively and efficiently. Between March and September 2020, the MABRRI team will develop the Community Pulse document, as well as a handover package with a template for the document that K'ómoks First Nation can update each year. Ultimately, the document will be shared with the K'ómoks First Nation members and surrounding communities, identifying the current state of the community, the work they are doing, and what they would like to work toward in the future.
Forage Fish Spawning Habitat Monitoring
The Forage Fish Spawning Habitat Monitoring Project, for which MABRRI is seeking to identify where and when Pacific sand lance and surf smelt are spawning along the mid-Vancouver Island and Gulf Island coastlines, began in October 2017. Forage fish are one of the most critical linkages between the lower trophic levels and upper trophic level species, such as Pacific salmon and killer whales. MABRRI is following similar methods to the Washington Department of Fish & Wildlife, whom have undertaken these spawning habitat surveys for decades.
This project, which is part of an ongoing initiative to involve citizen scientists in forage fish spawning habitat monitoring, is minimizing existing data gaps by positively identifying active forage fish spawning habitat through the collection of sediment samples from locations with known favourable habitat characteristics. In order to recruit volunteers and maintain their involvement in the program, forage fish sampling training sessions are frequently hosted along the coast. MABRRI collects the samples from the citizen scientists and analyzes them for presence of embryos. After analysis, all results are passed on to the respective groups, ensuring that citizen scientists are engaged throughout the entire process. 
Currently, MABRRI is working with 9 citizen science groups to sample the  88 beach stations that are established along the Eastern coastline of Vancouver Island, from Deep Bay south to Cowichan Bay, including Gabriola Island, Thetis Island, and the Pender Islands. Along with the collected sediment samples, beach characteristics are recorded and photos are taken in order to gain a more holistic idea of how the beaches change throughout the year and aid in identifying long-term trends. All results that are collected by MABRRI and our citizen scientists are input into the Strait of Georgia Data Centre, ensuring that all data collected is transparent and available to be used to inform habitat preservation and conservation. Once this network has generated a multi-year data set, it will then be possible for our partners to propose evidence-based modifications to policy and management practices pertaining to Pacific sand lance and surf smelt spawning habitat in the Salish Sea. 
If you or your stewardship group are interested in contributing to this continuously growing project, please contact Alanna Vivani, MABRRI's Environmental Project Coordinator, at Alanna.Vivani@viu.ca for more details.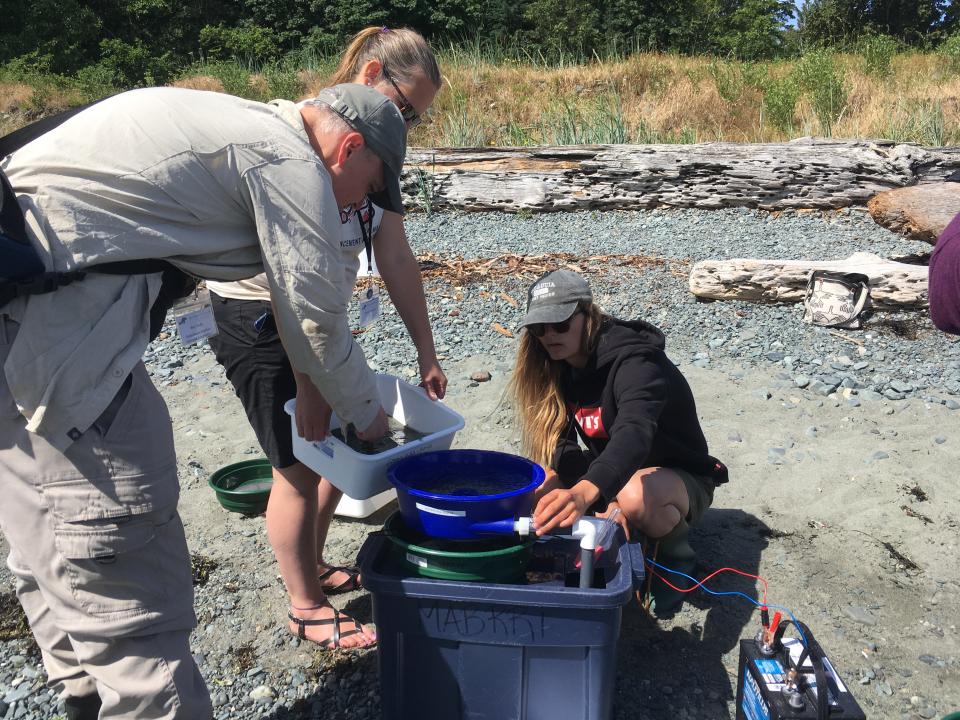 Westwood Farm Project
MABRRI has once again partnered with VIU's Workplace Essential Skills and Training (WEST) Program and Nanaimo Foodshare Society on another project. This year, our research assistants are working on an environmental inventory and assessment of a 48 acre farm. The farm resides within the East Wellington area of Nanaimo that is home to a myriad of flora and fauna year round. With minimal disturbance, the farm and its surroundings are a haven for many species during critical periods of their lives such as breeding, mating, and migration season. A portion of the land is being utilized for agricultural purposes by Nanaimo Foodshare for their Good Food Box program, providing healthy, locally grown products to the Nanaimo community at a cost effective price.
The goal of our project is to identify the species that use the farmland, and the surrounding ecosystems that influence the farm, including Cathers Lake. Cathers Lake is a manmade lake which feeds into the Millstone River by way of Sabiston Creek on the Westwood Farm property. Initially used as an irrigation system for the farm decades ago, the lake is now surrounded by a neighbourhood who all enjoy what the lake has to offer. Here, you can find the threatened and native Western Painted Turtle. We intend to wrap up our research with a report outlining the importance of these ecosystems and the recommended steps to ensure the protection and enhancement to benefit both the wildlife and the community utilizing said areas.